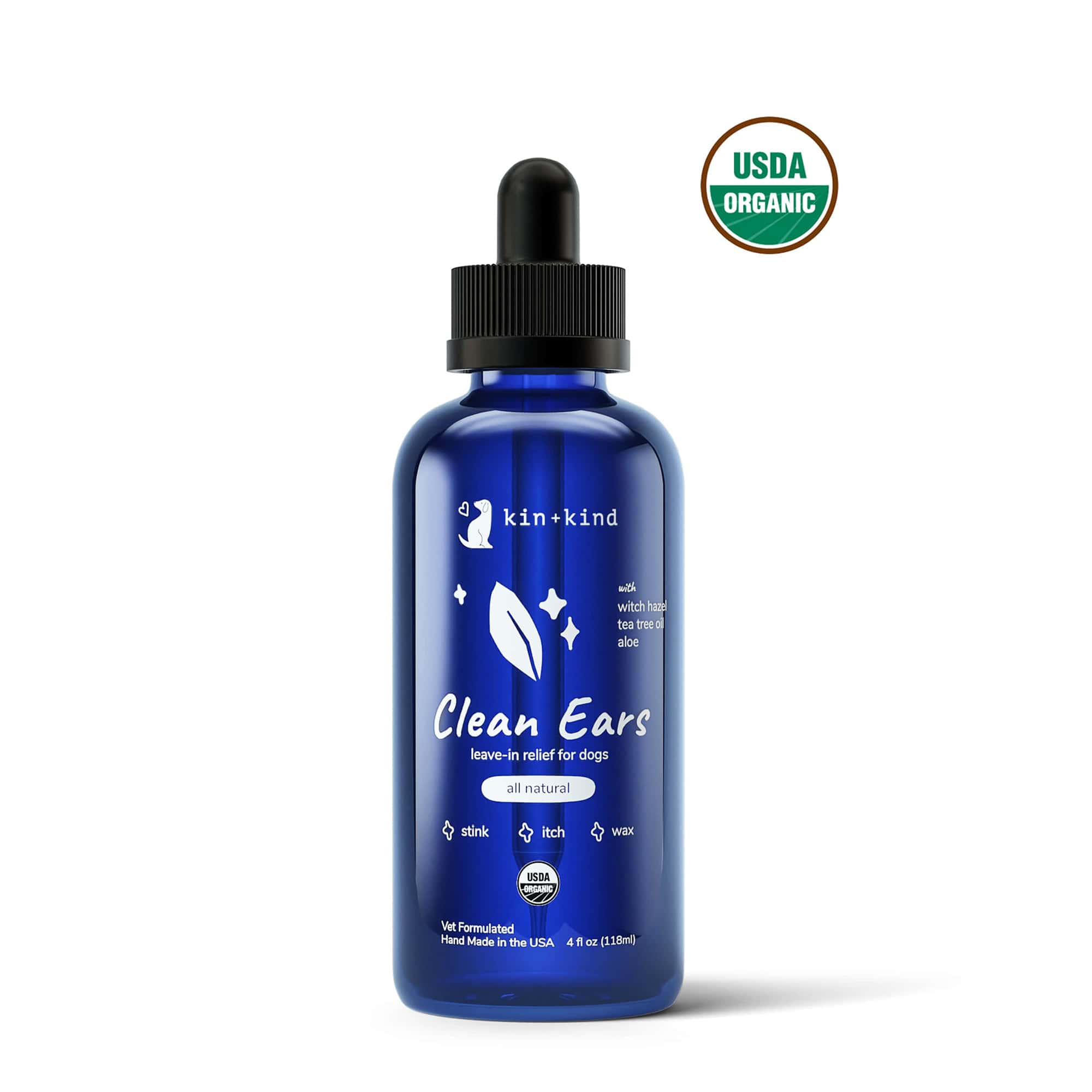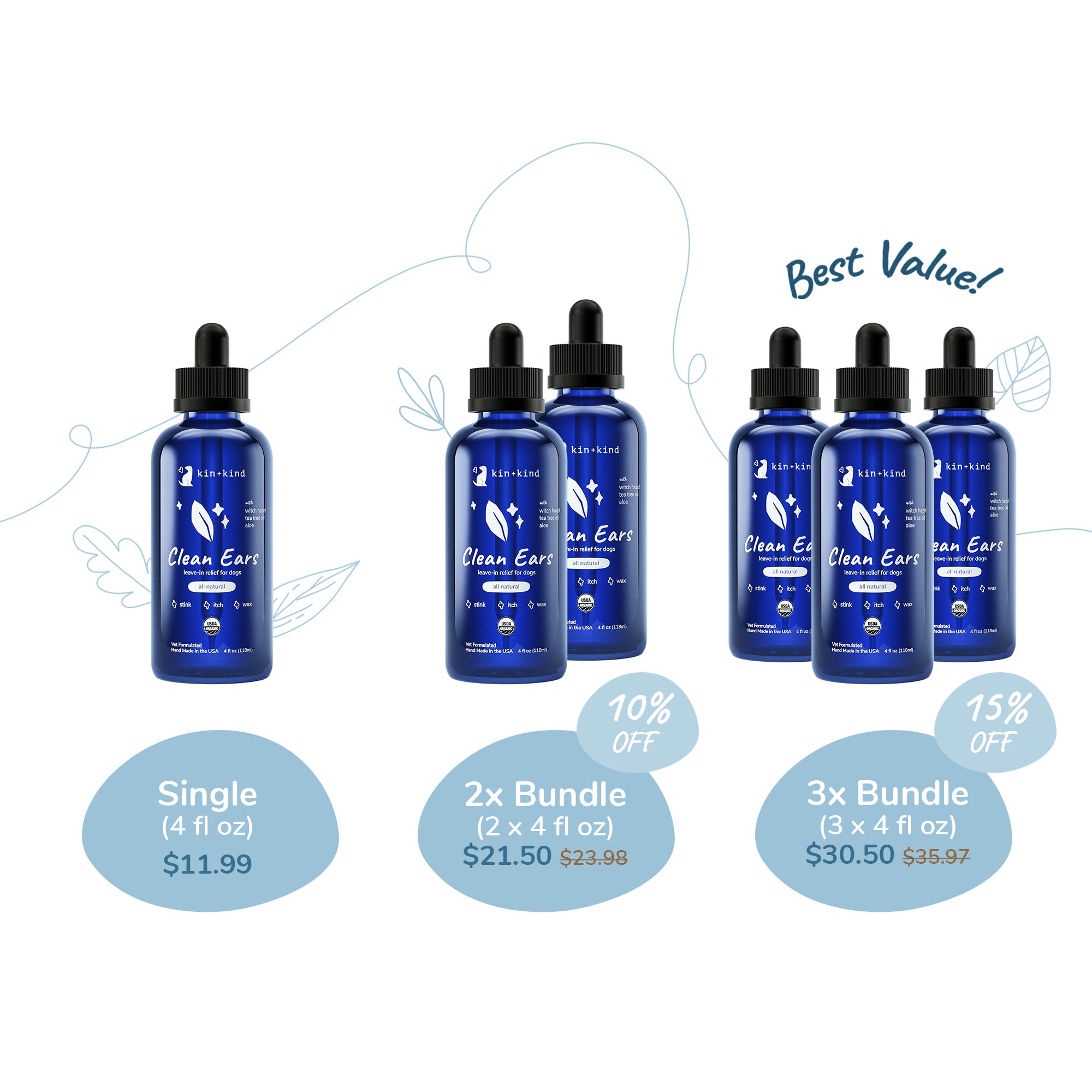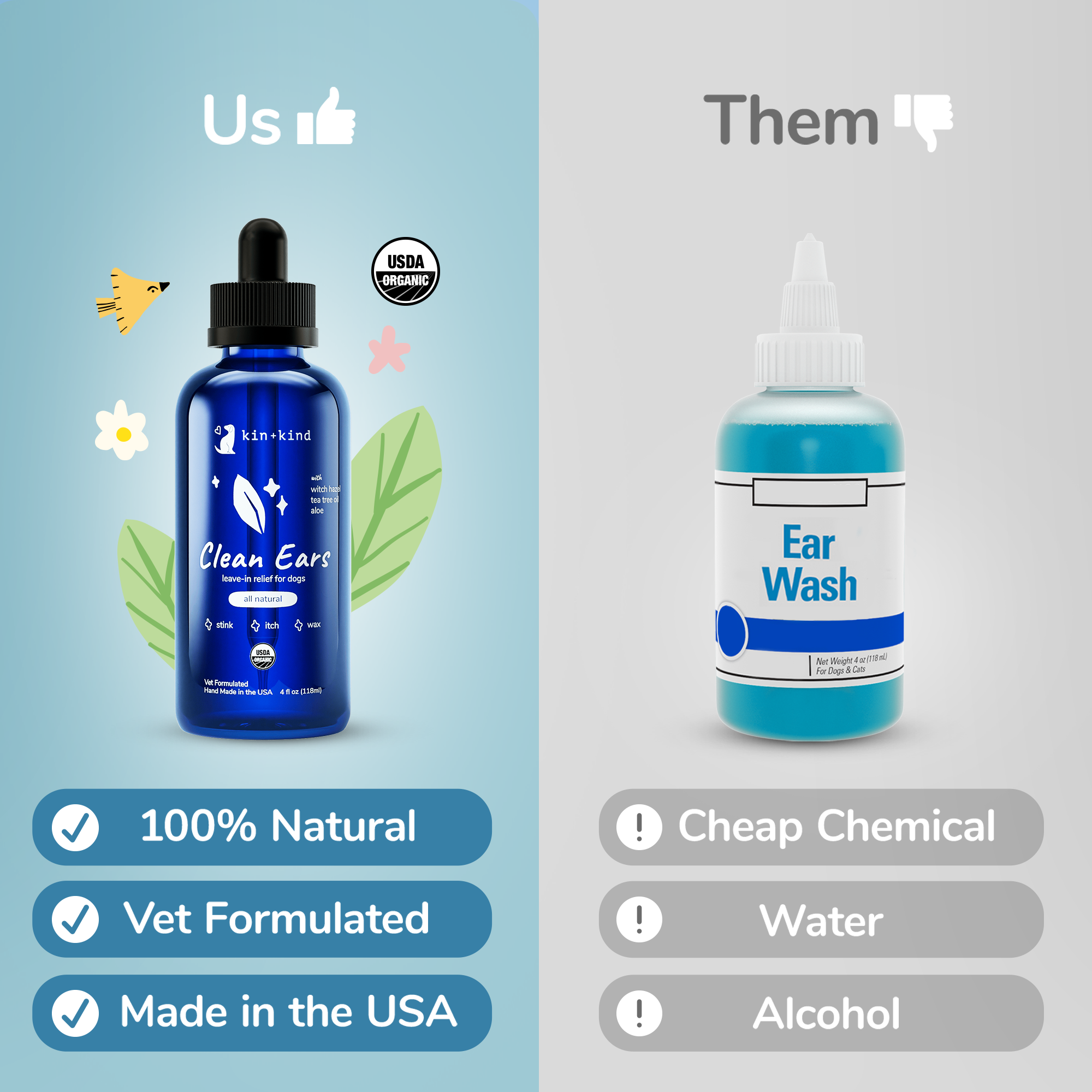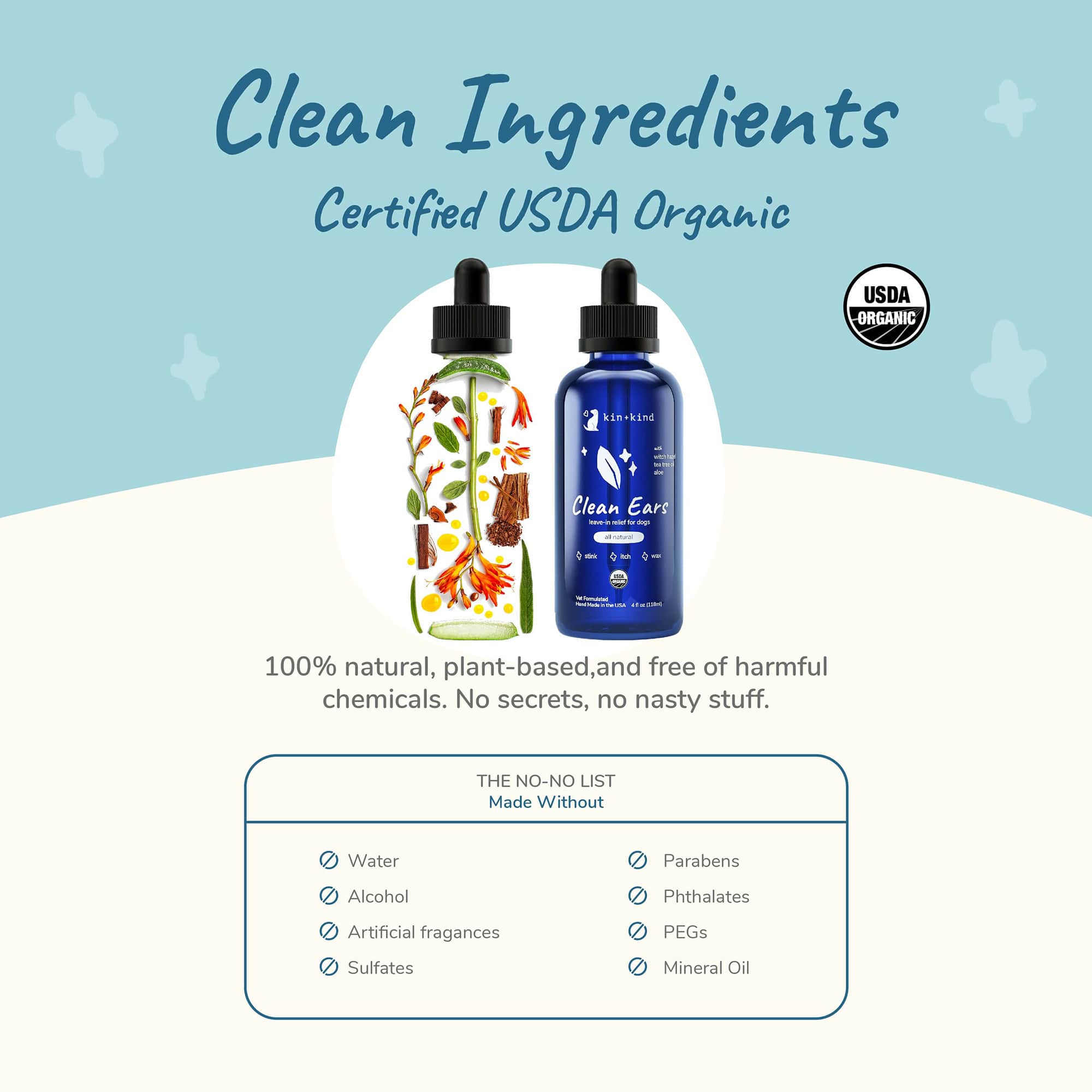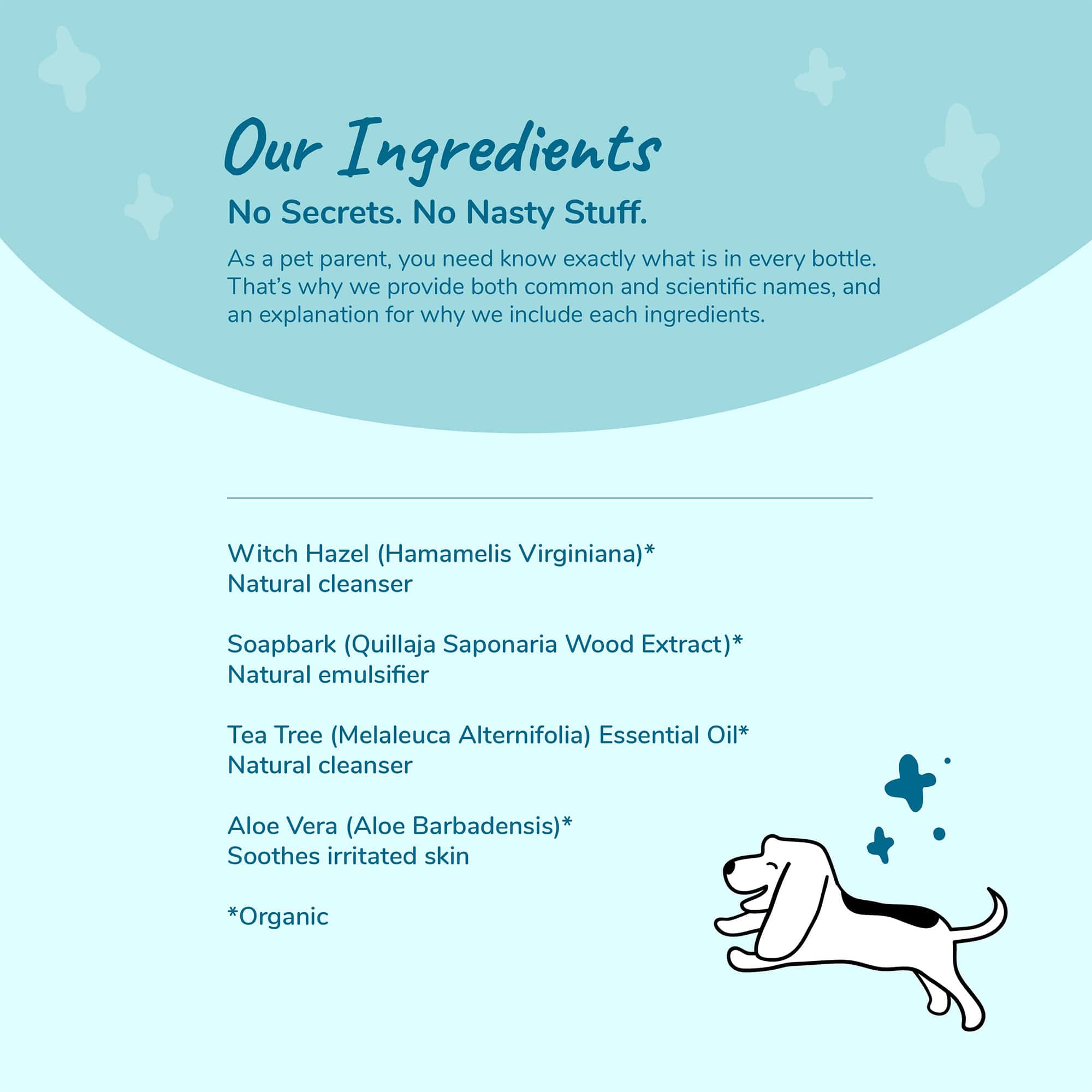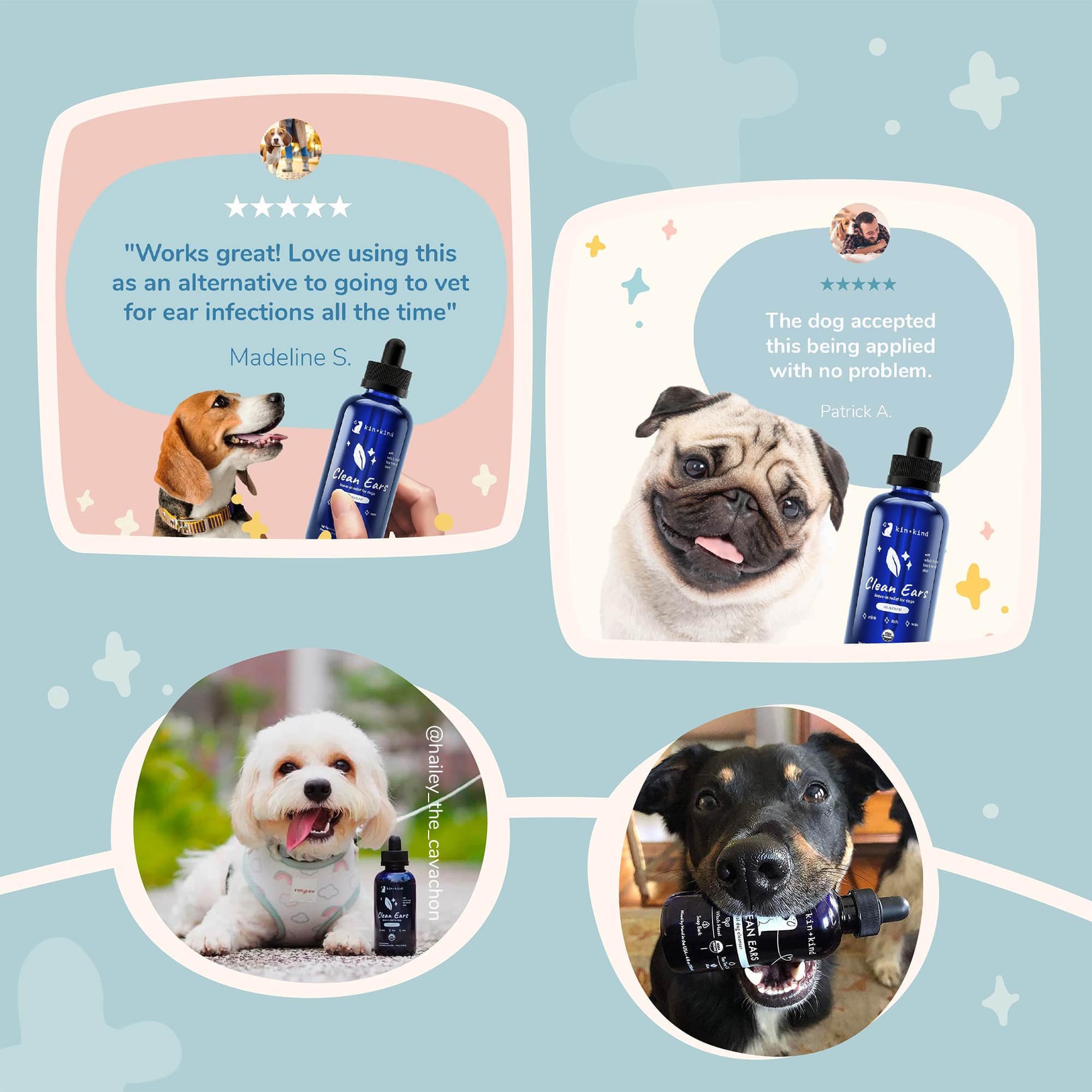 Floppy ears are fun! Dirty ears, not so much. Wet and waxy ears mean bacterial and yeast infections, bad smells, irritation, and lots and lots of scratching. Remove odors and waxy build-up naturally with kin+kind Clean Ears.
Free shipping for orders over $50
Your pup's stinky, waxy, and scratchy ears can be caused by a host of invisible invaders: allergens, yeast, bacteria, mites. Gross!
The Solution
Nature Works Better
Easily use Clean Ears without a need to swab or wipe. Because our products have no water and alcohol, that means no yeast, bacteria, or irritation!
Why Pet Parents Trust kin+kind