Toxic Free. Cruelty Free. Plant Powered Pet Care
Protect your pet with clean sprays and shampoo, using advanced plant technology.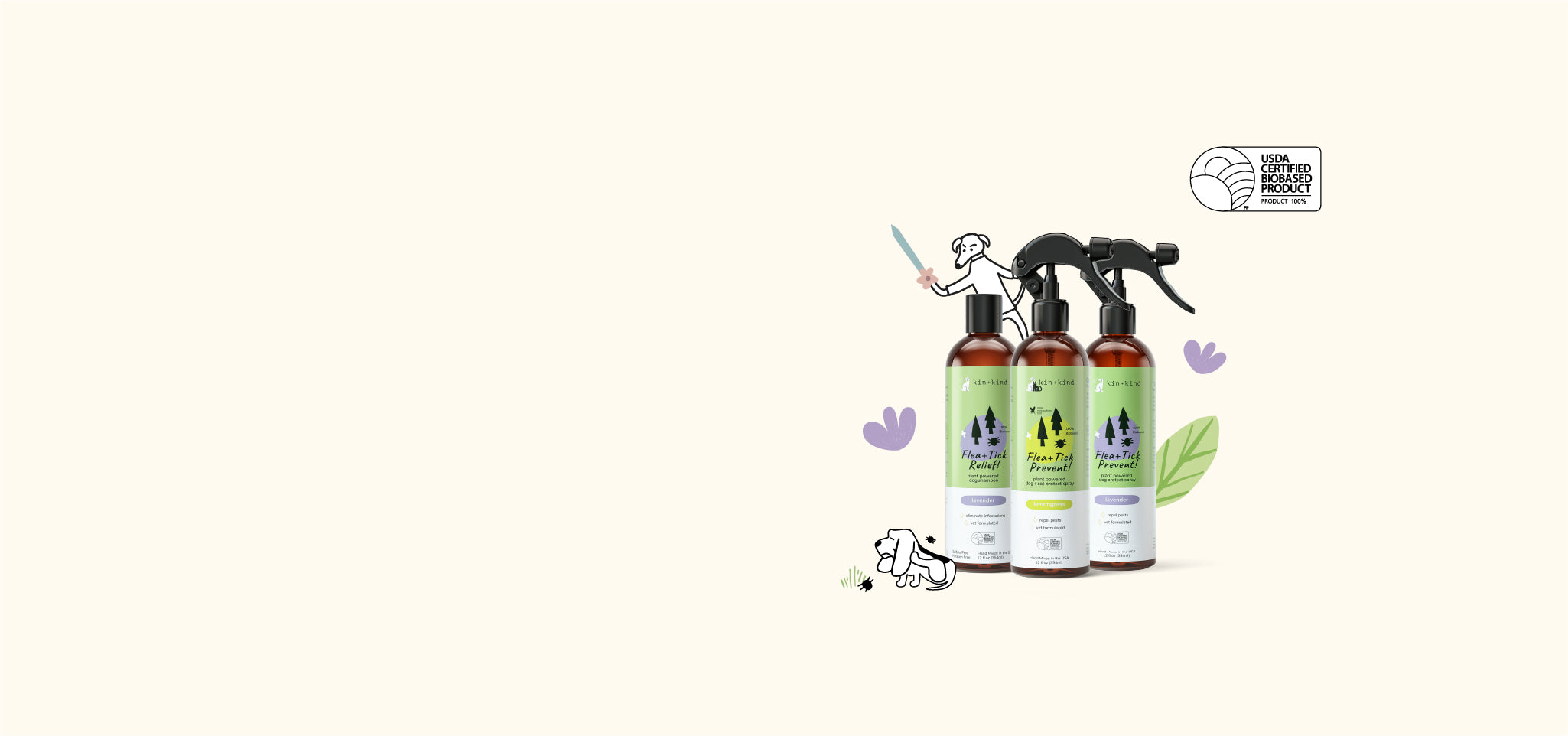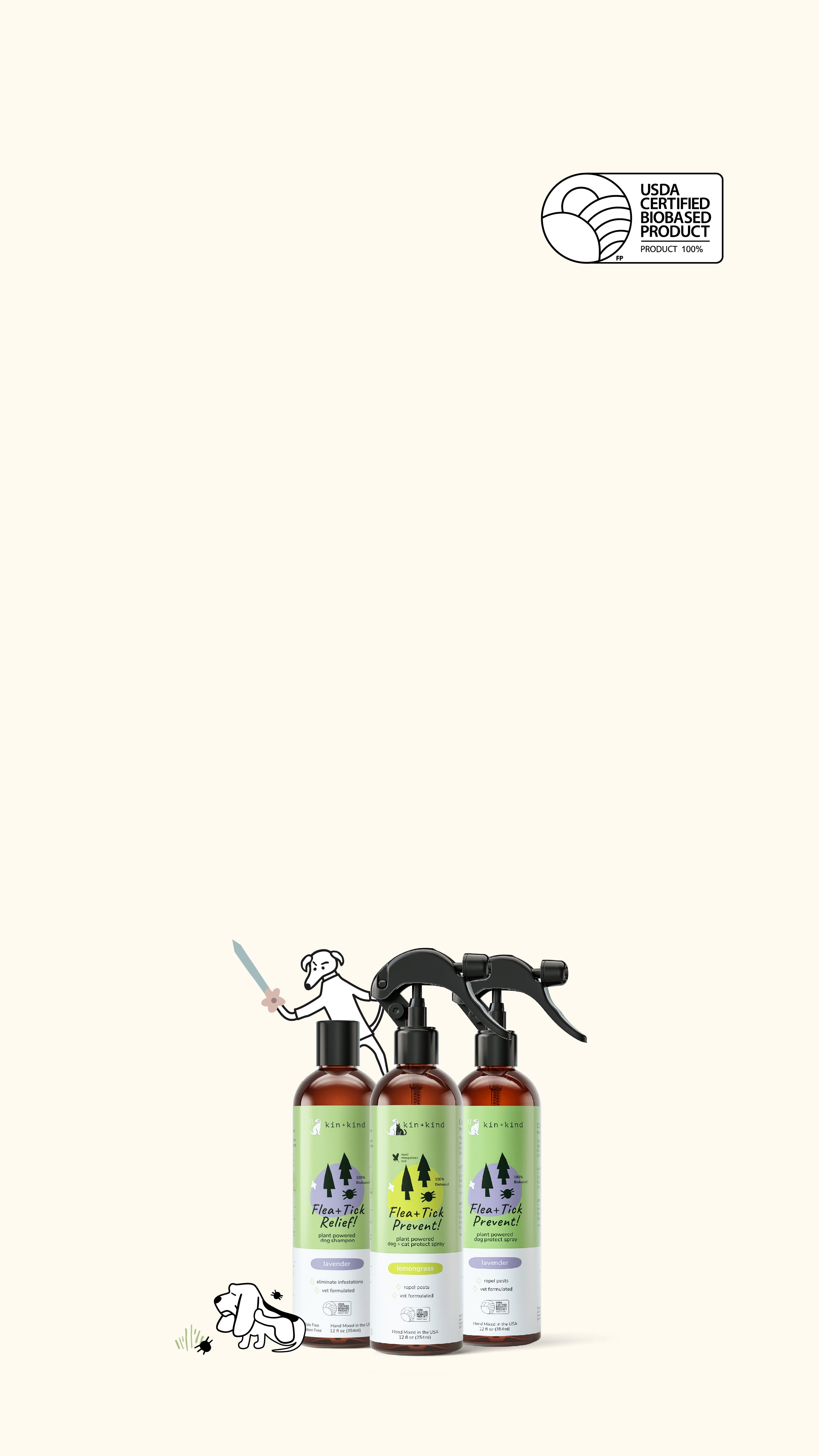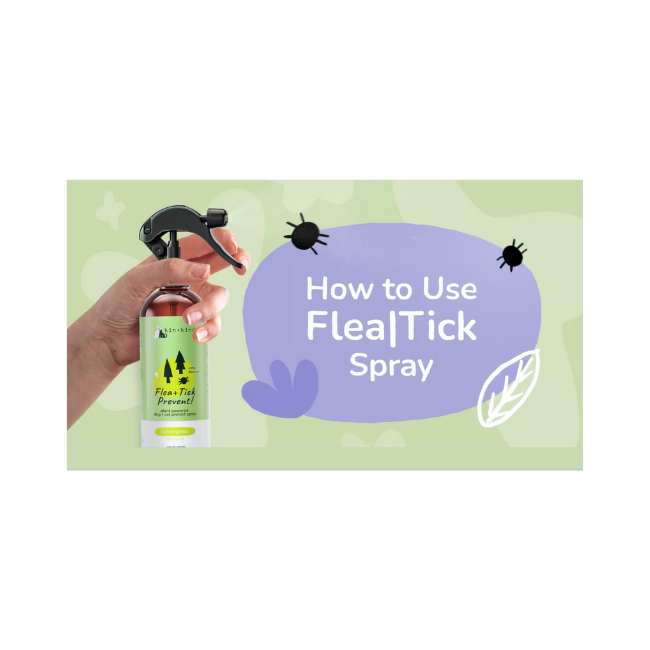 Flea & Tick Shampoo
To treat flea or tick infestations, apply shampoo from head to tail and avoid the eyes. (Nobody wants soapy eyes.) Massage deeply to ensure skin and coat are completely lathered. Leave for two minutes and rinse well.
Flea & Tick Repel Spray
Shake before each use. Turn the locking tab located below the sprayer head to the open position. Spray your pet's coat thoroughly until slightly damp. Apply before outdoor adventures like parks, hiking, hunting, or other significant exposure to pests.
With our advanced plant science, we've developed a tougher lotion-like spray for all-day adventures. The thick texture sprays easily and smoothly and stays on for long lasting protection.
Try Now