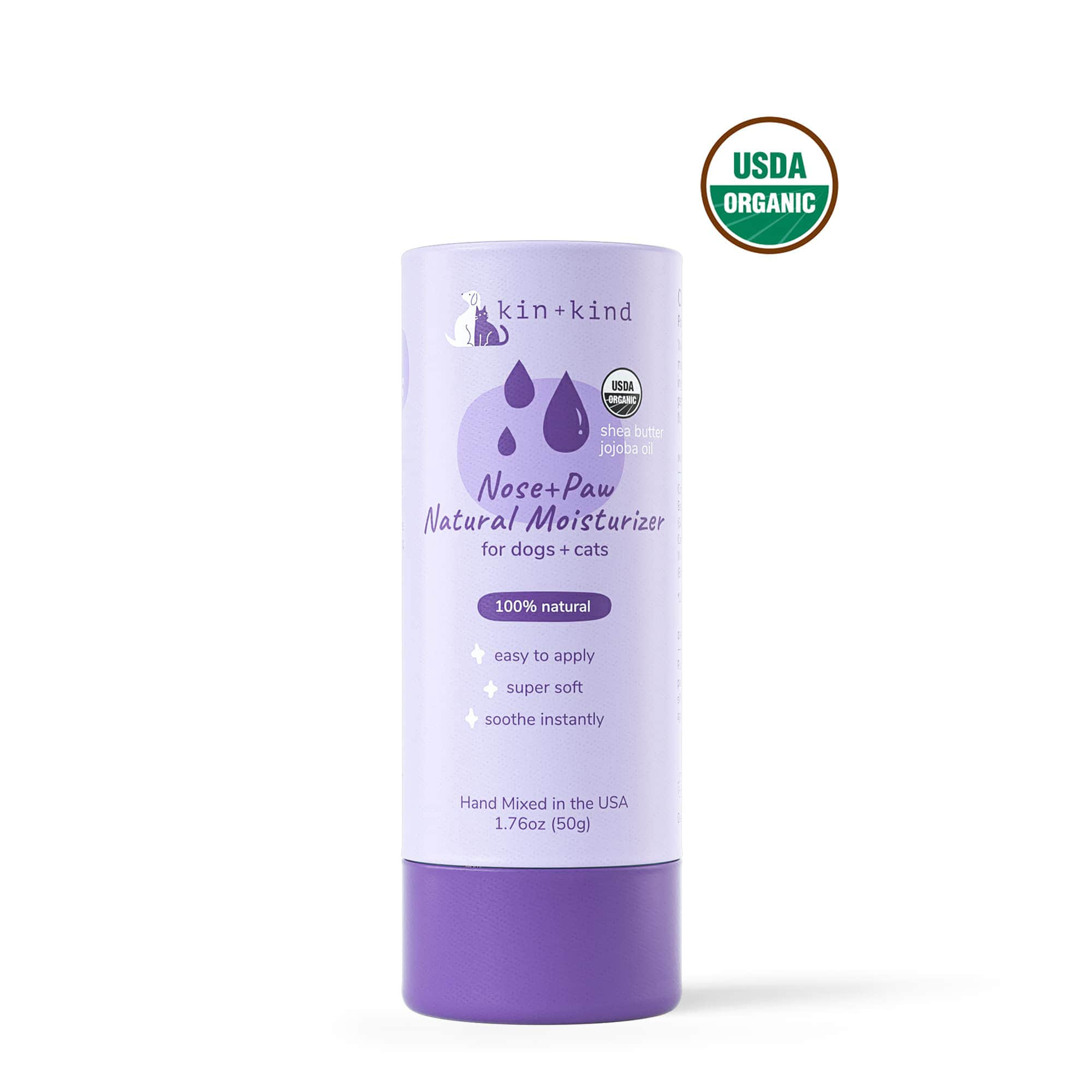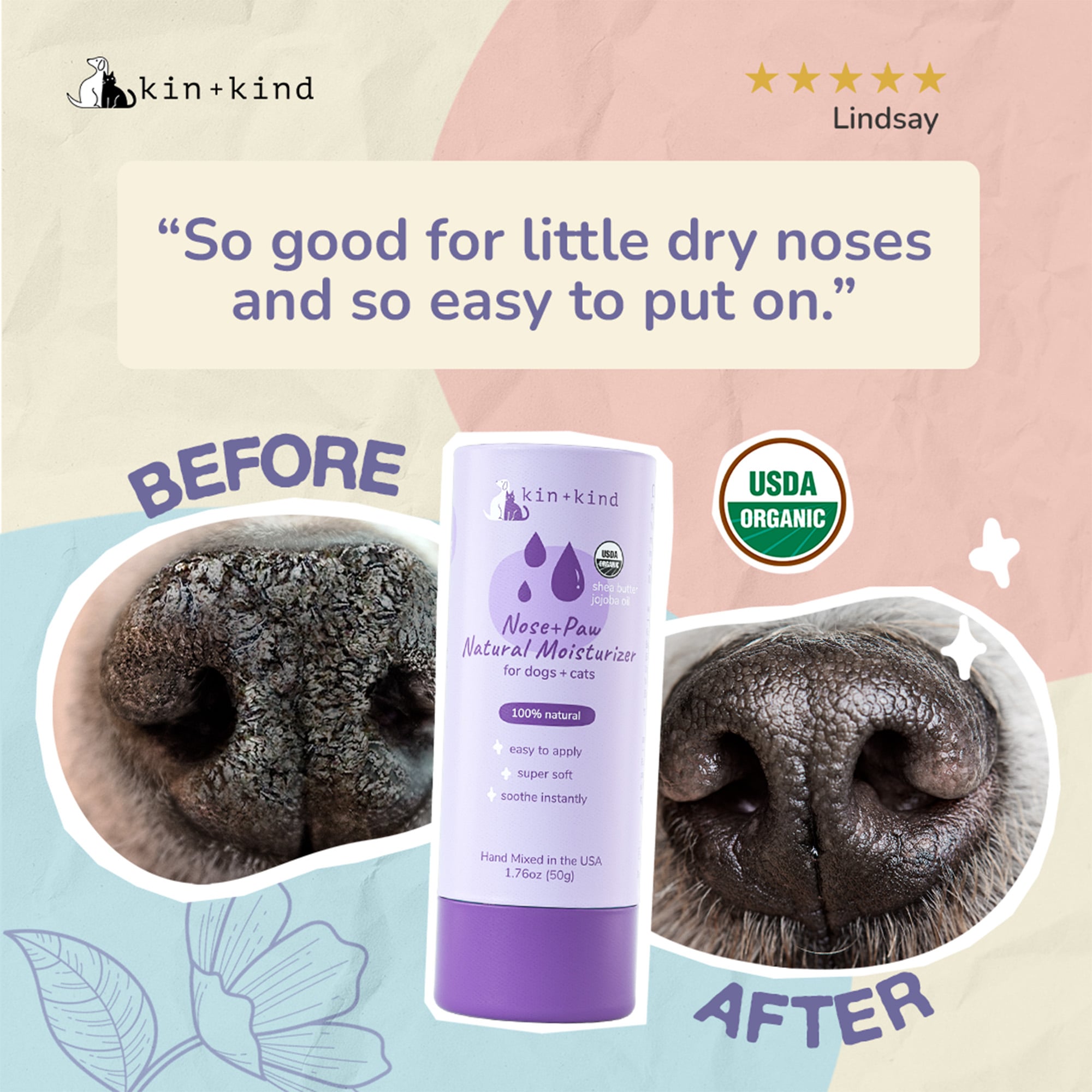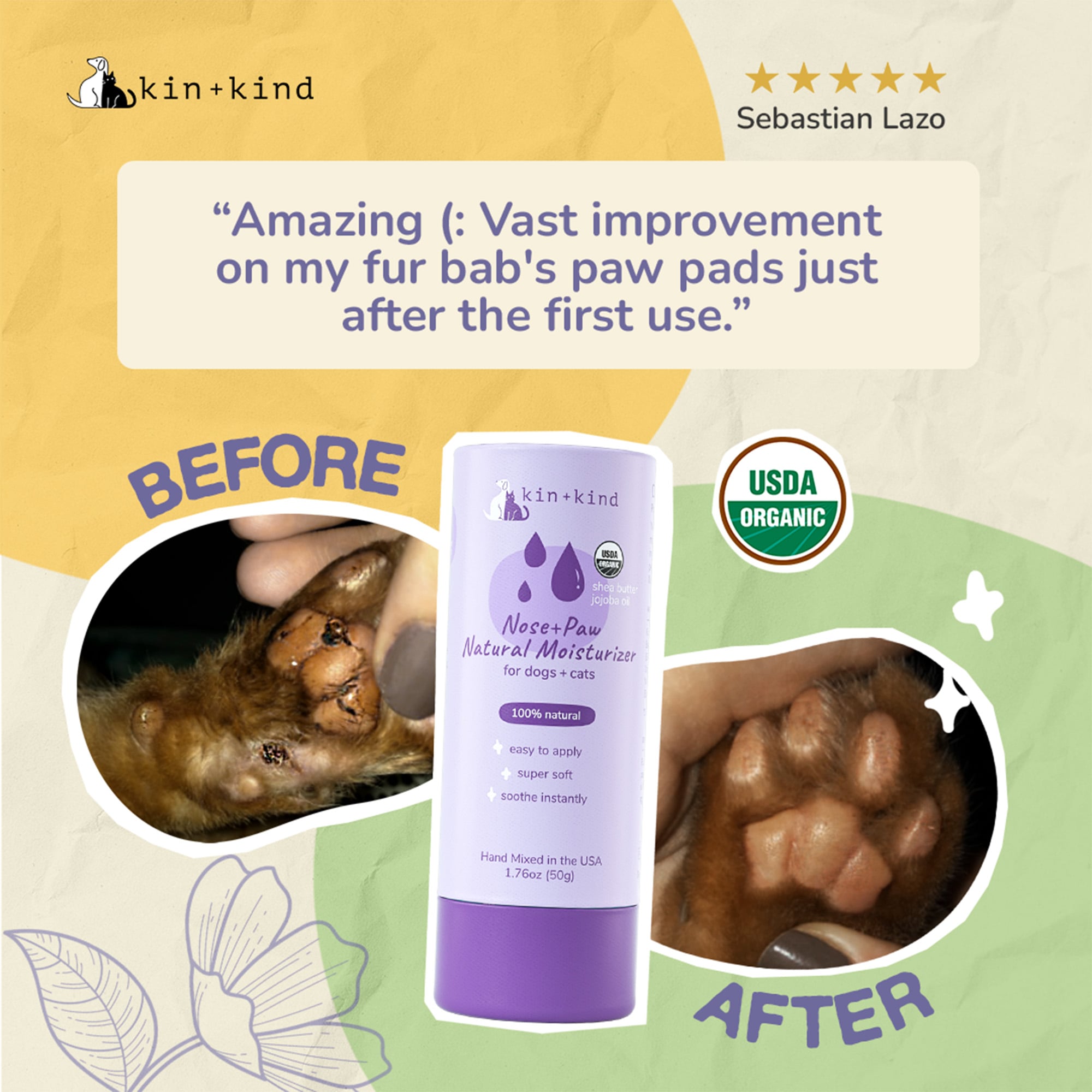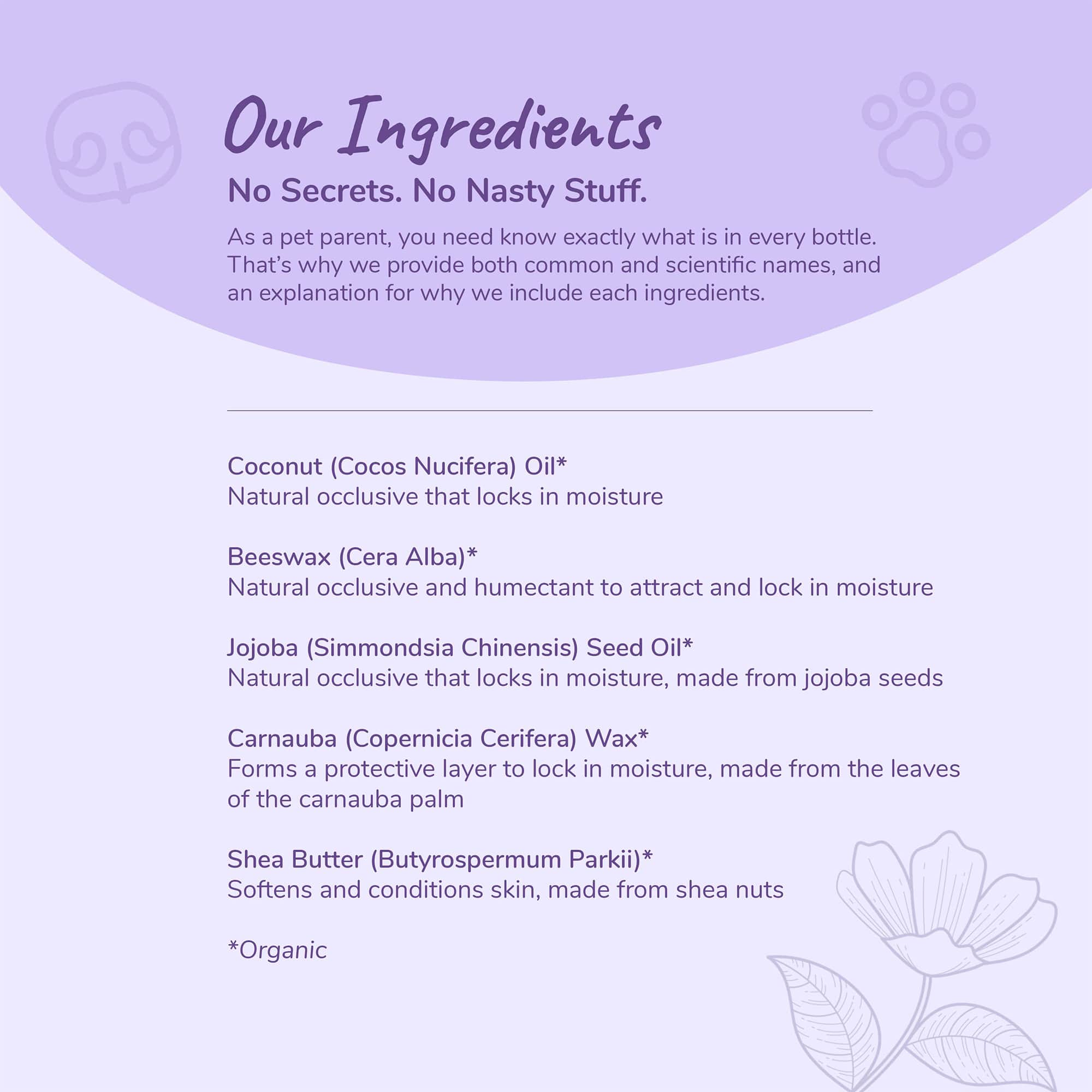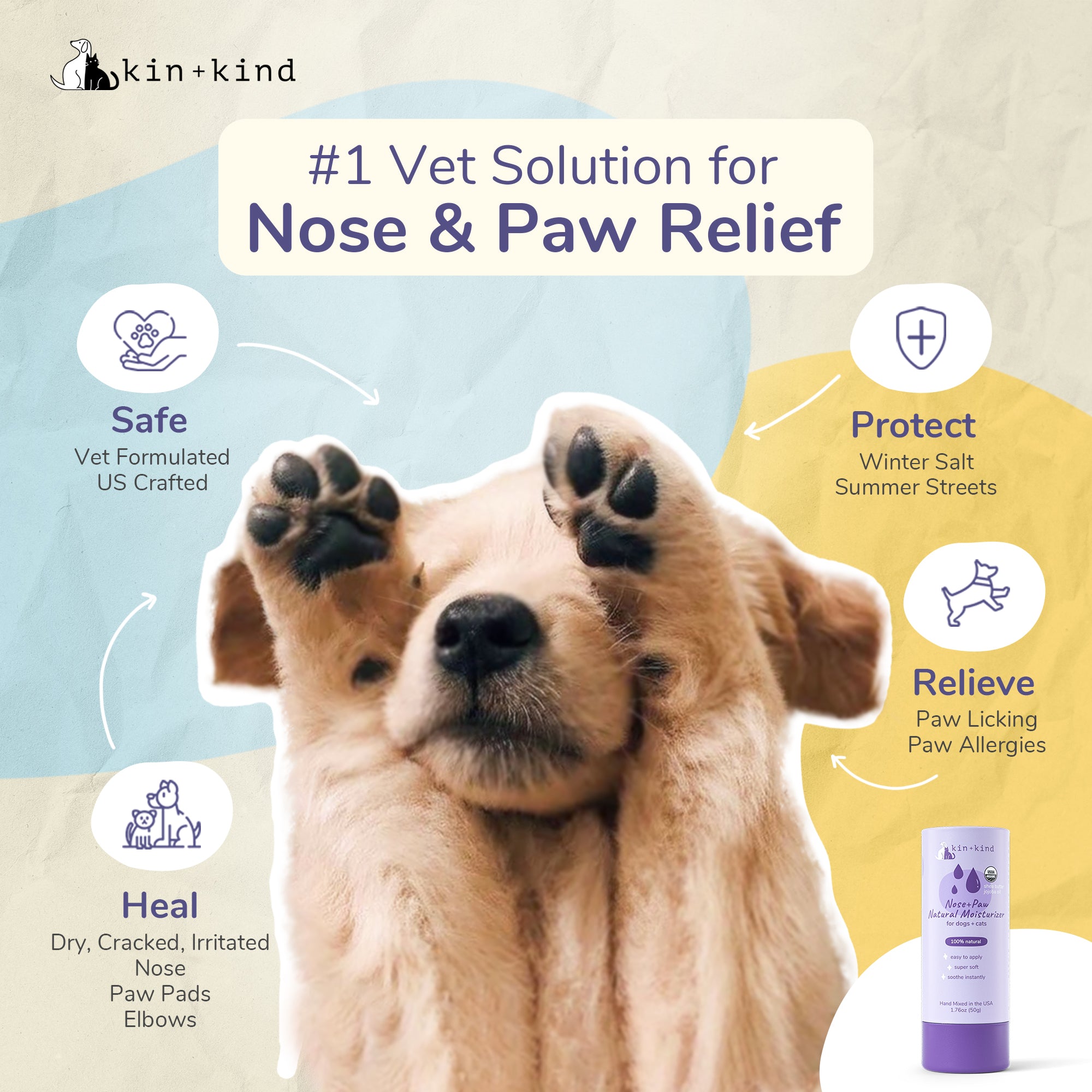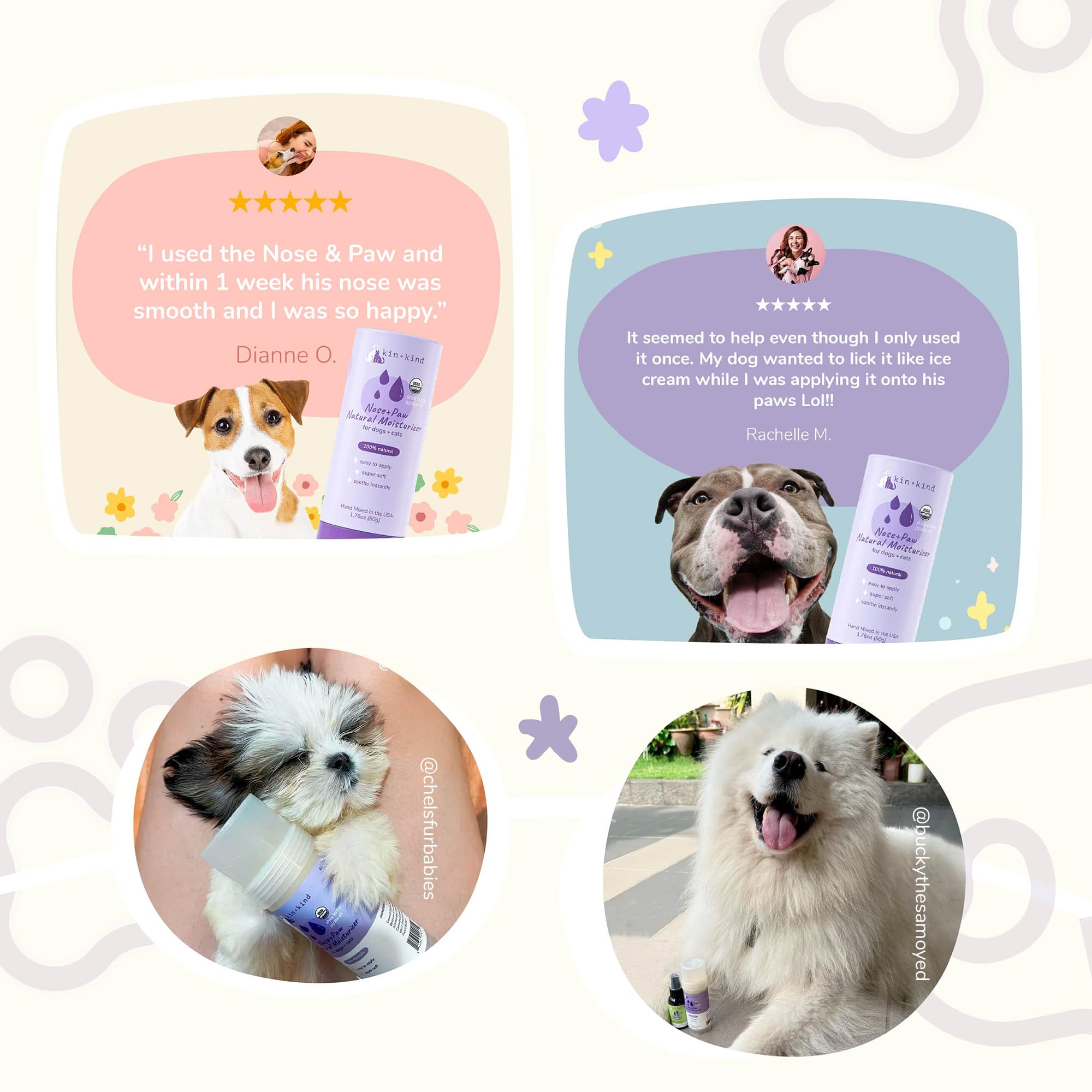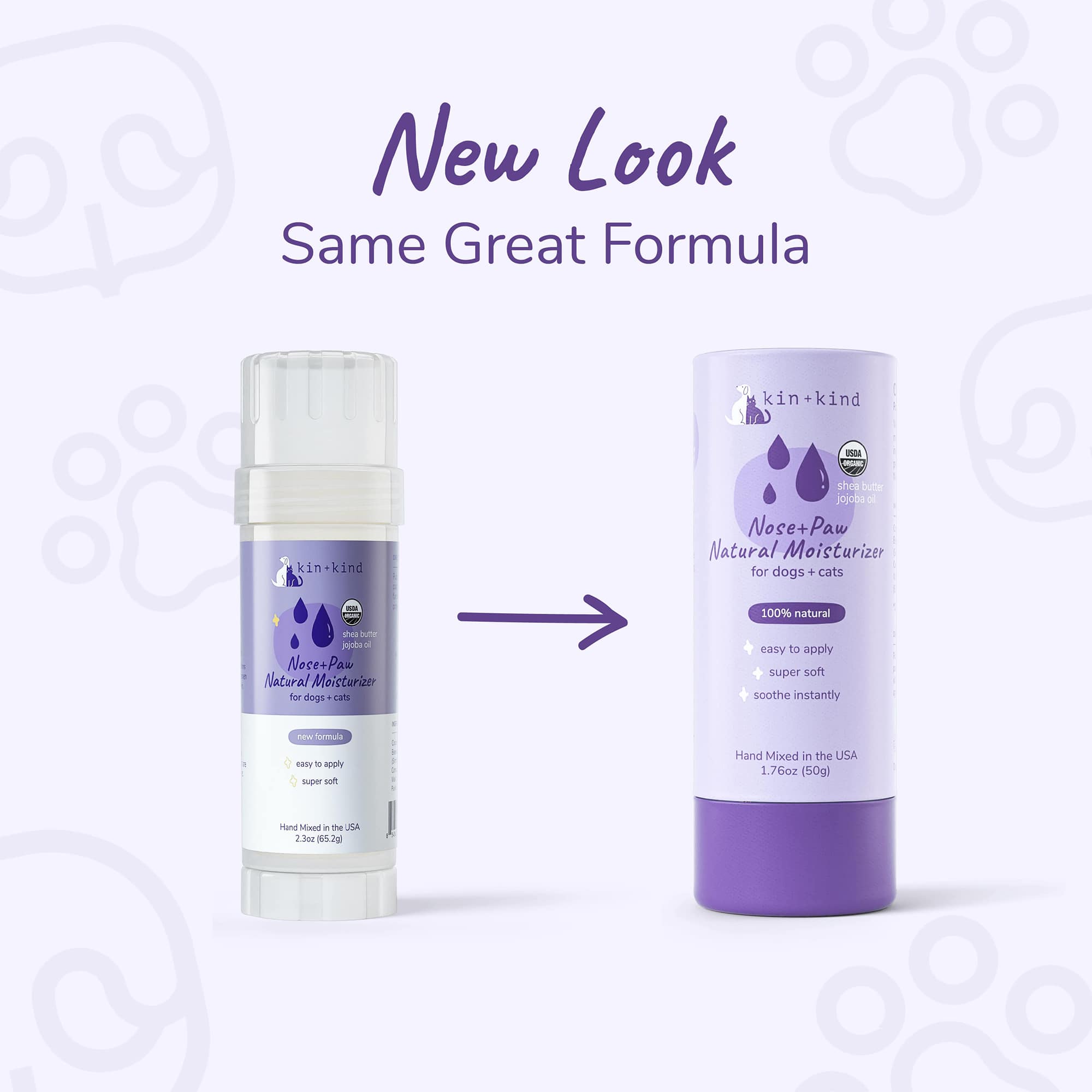 Nose+Paw Moisturizer (Dog & Cat)
Dry or Chapped? Keep your pet smooth and kissable with all natural ingredients. We'll keep them safe from seasonal worries.  

Free shipping for orders over $50
If you can see dry or cracked skin on your pet's nose and paw pads, your pets are in pain. Skin problems are so much worse during seasonal changes. Spring allergens, hot summer sun, and winter salts are rough and punishing on your pet's skin.
The Solution Nature Works Bettter
Keep your pet smooth and kissable with 100% natural ingredients. Our vet formulated, certified USDA organic moisturizer will instantly and visibly heal dry skin and leave a protective layer to keep them safe from seasonal changes.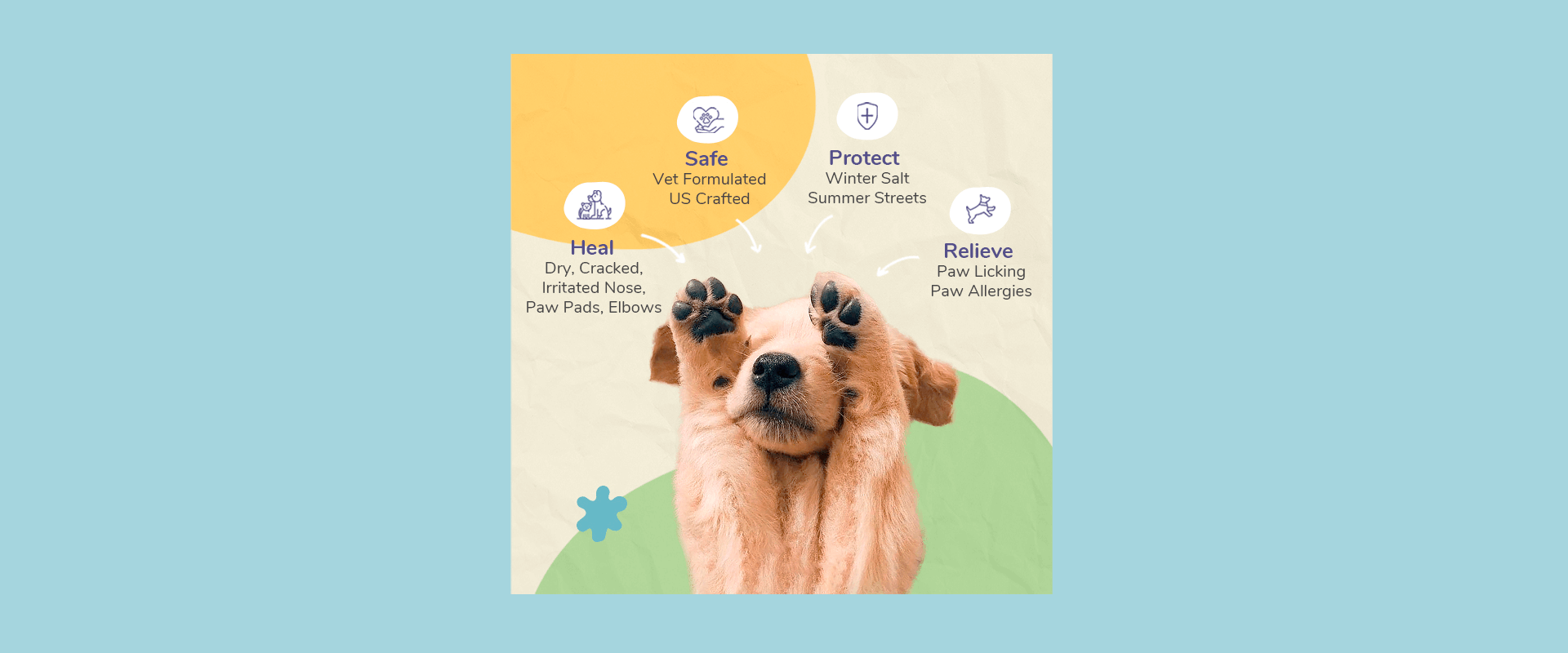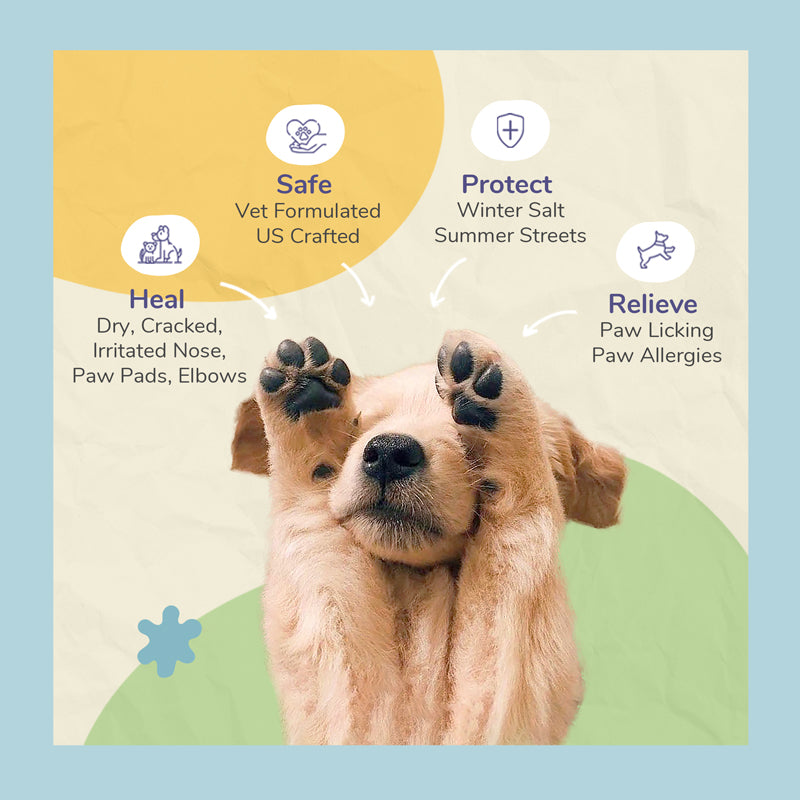 Why Pet Parents Trust kin+kind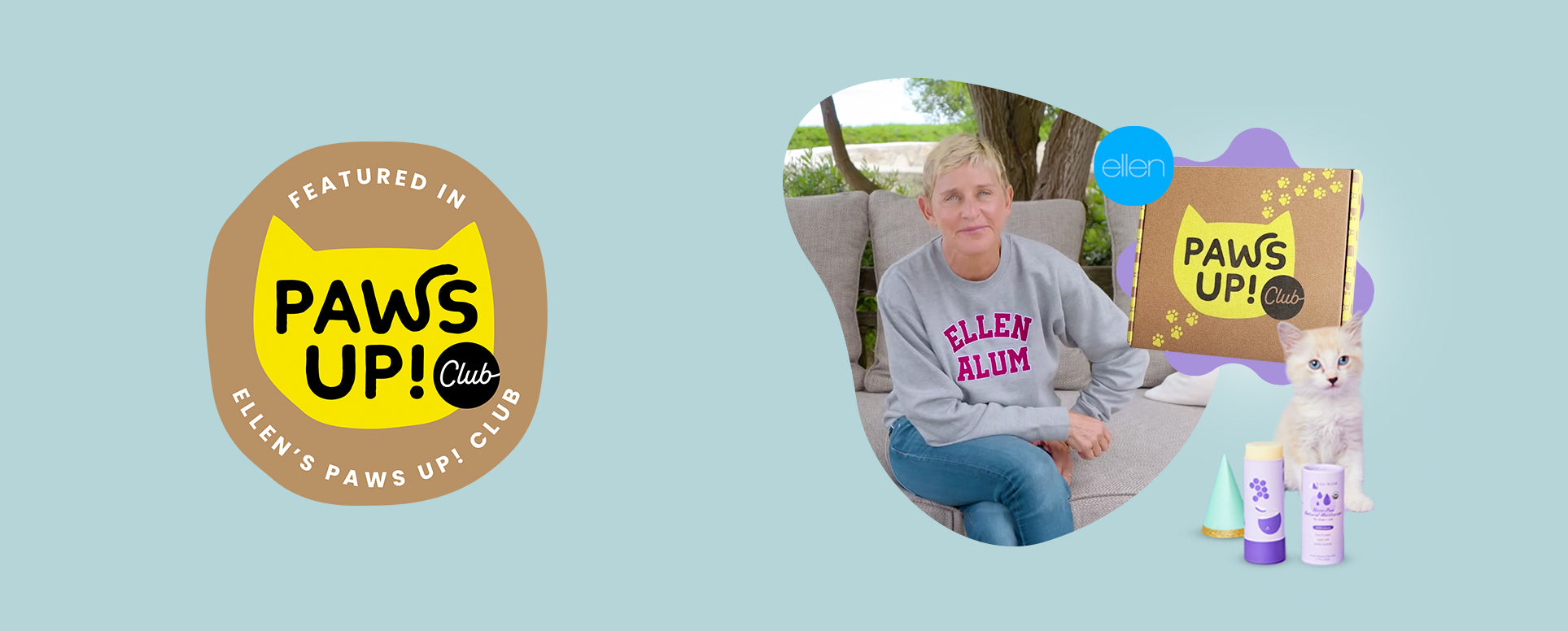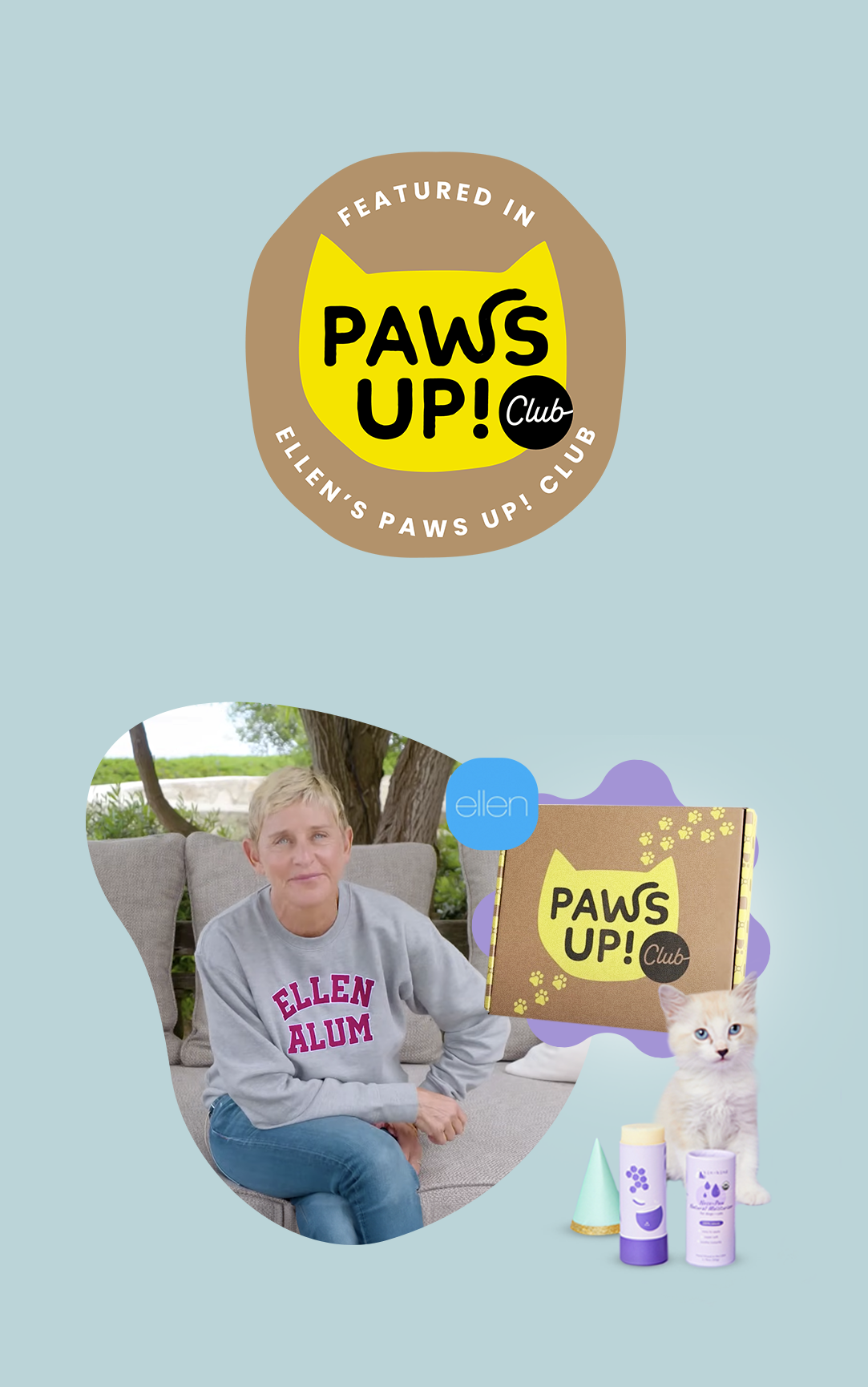 Keep it up for a healthy, happier pet!
Elevate your pet's wellness game a Monthly Supplement Subscription! Say goodbye to the stress of remembering to reorder and ensure your best friend never misses out on their favorite supplements. Join now and let us take care of their well-being, so you can enjoy more quality moments together!
Shop Now