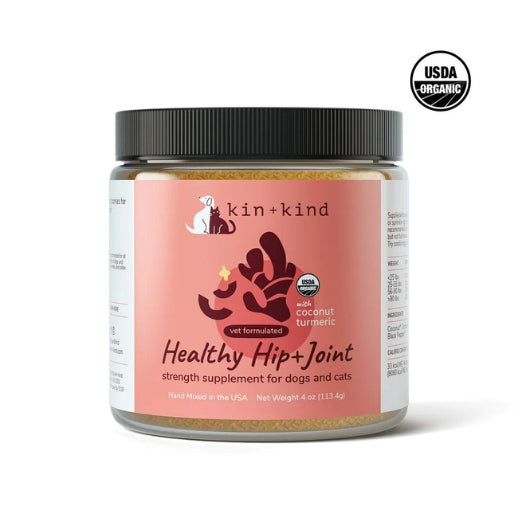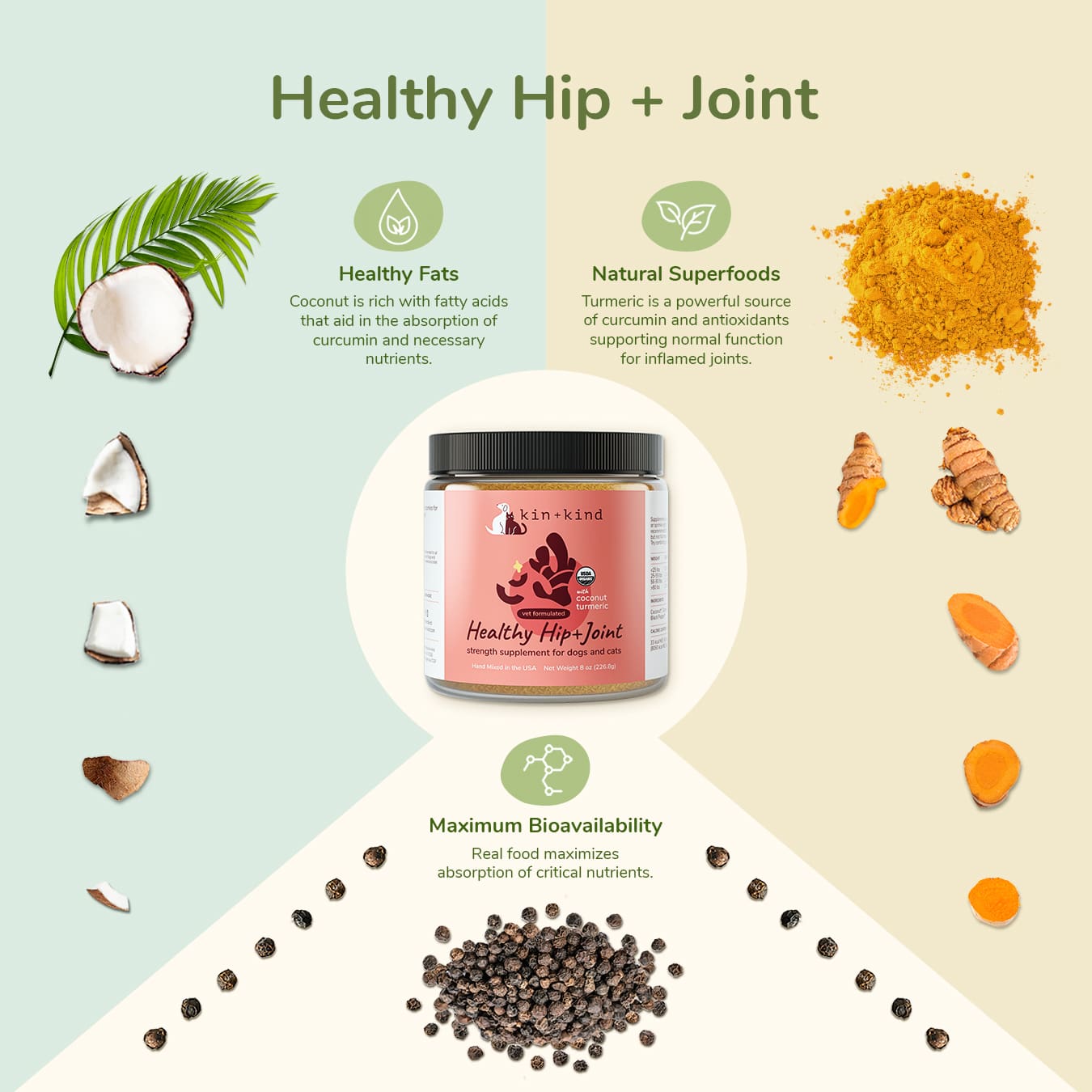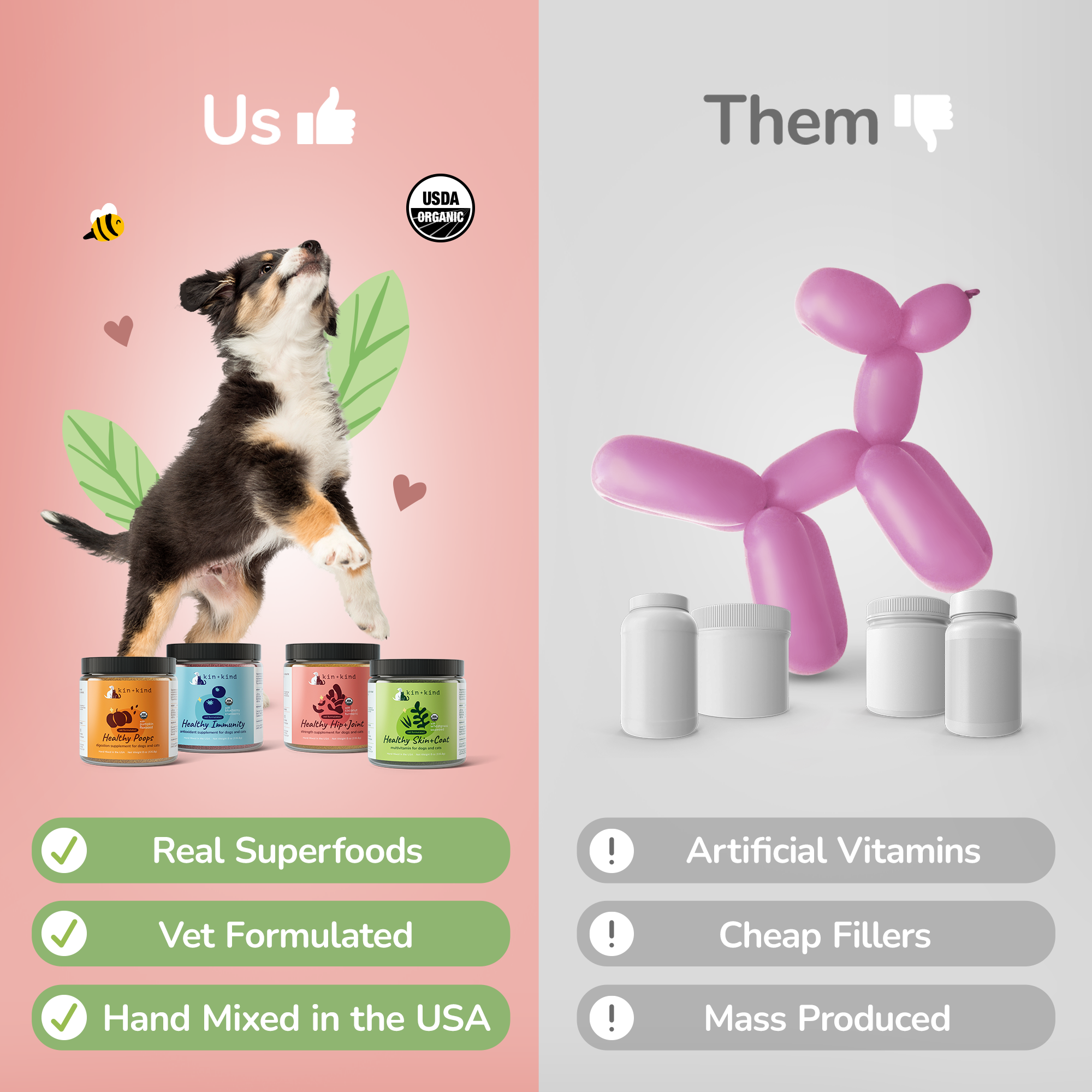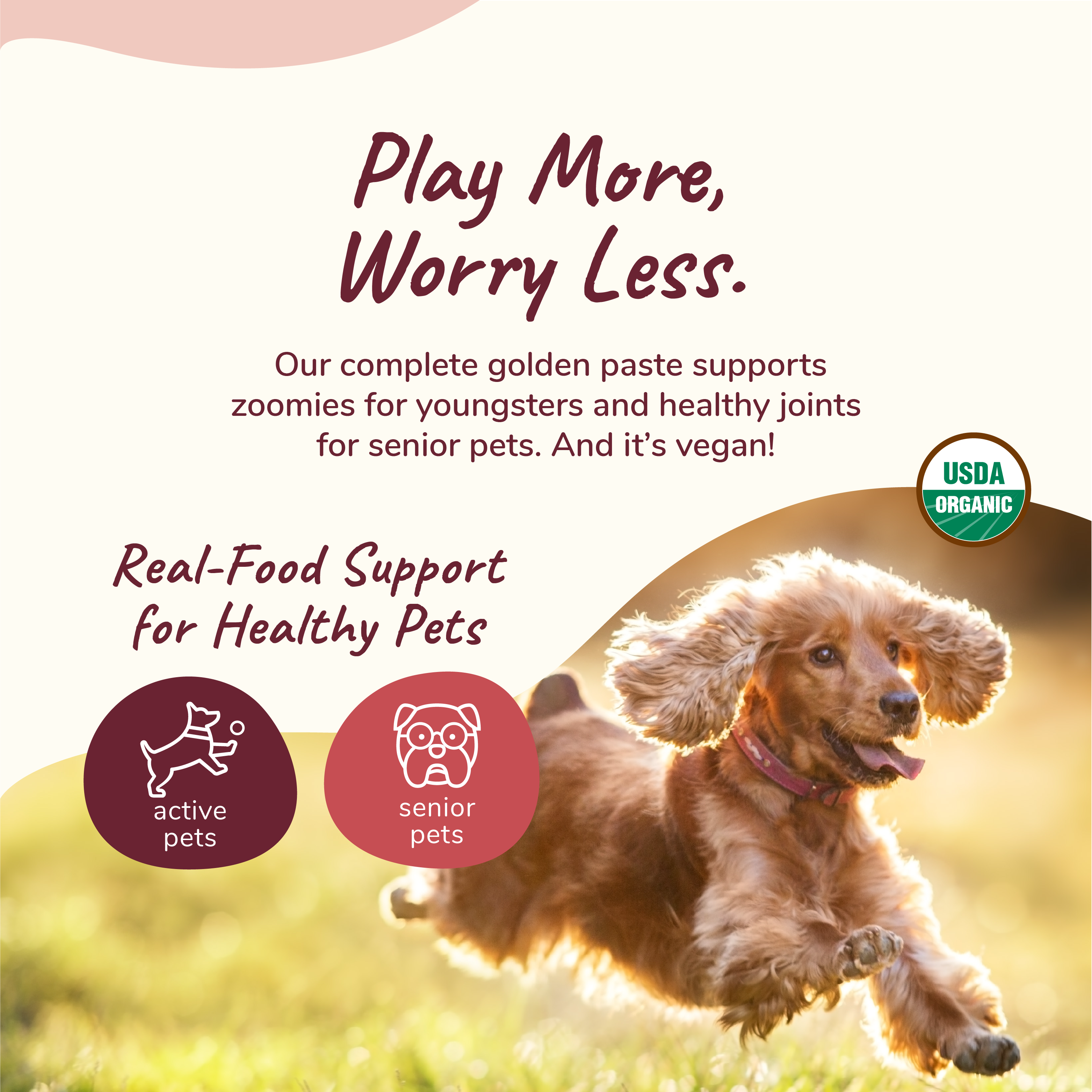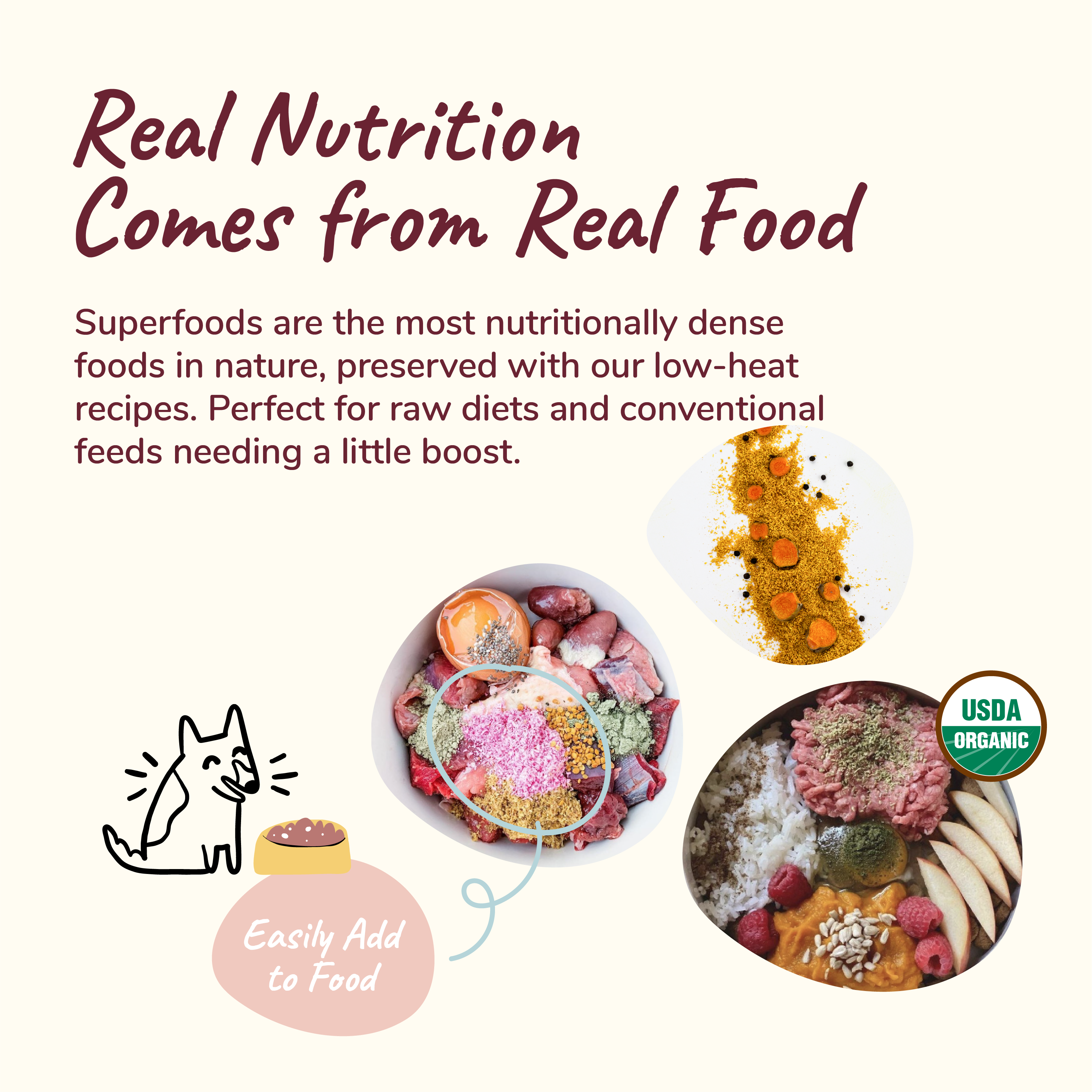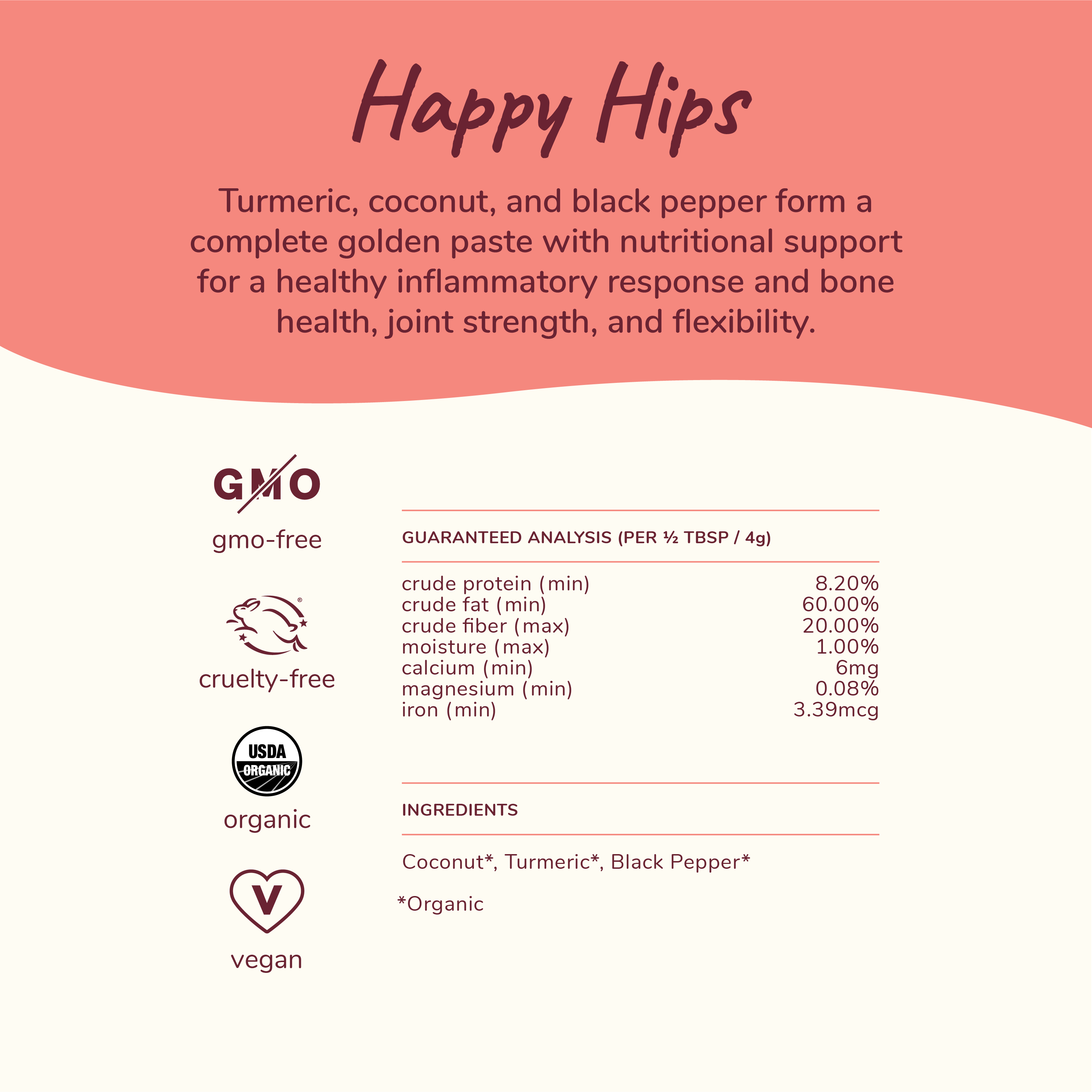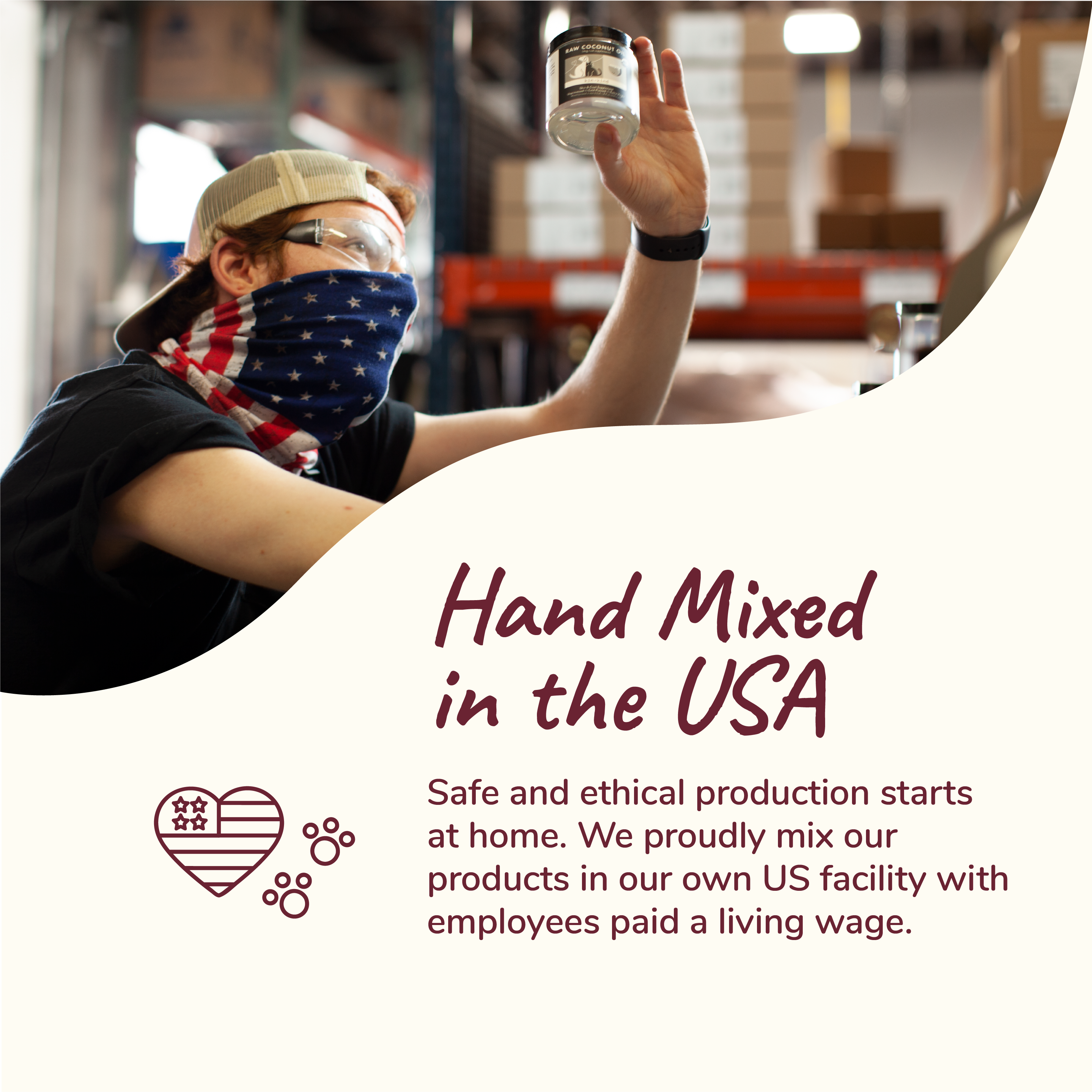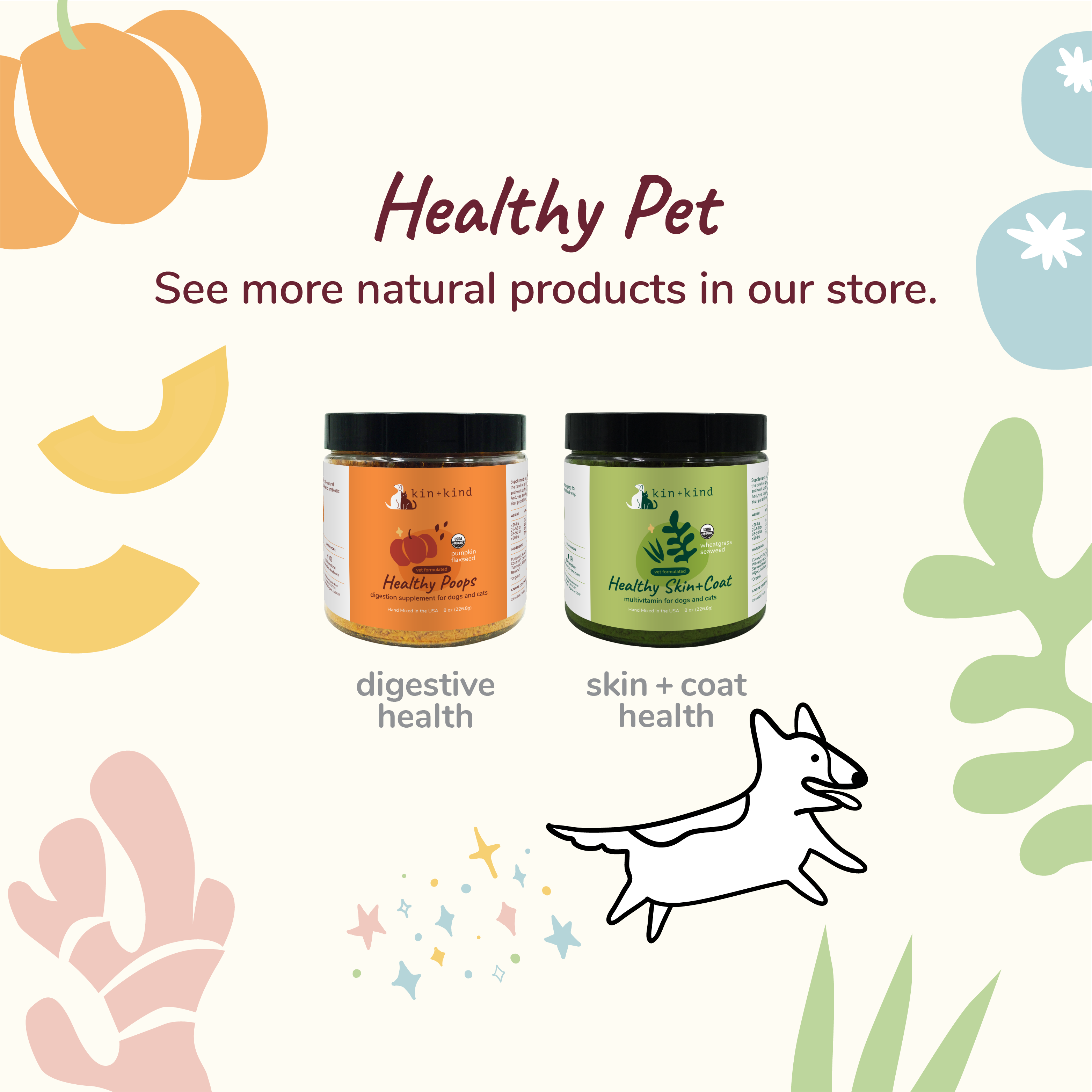 Organic Healthy Hip & Joint Supplement
Play more, worry less. Our complete golden paste supports zoomies for youngsters and healthy joints for senior pets. And we're vegan!
Free shipping for orders over $50
With proper nutrition, pets can enjoy a lifetime of healthy hip and joints. Whether injuries develop early from puppy play or with time with senior pets, poor hip and joint health will slow movement and cause pain and discomfort.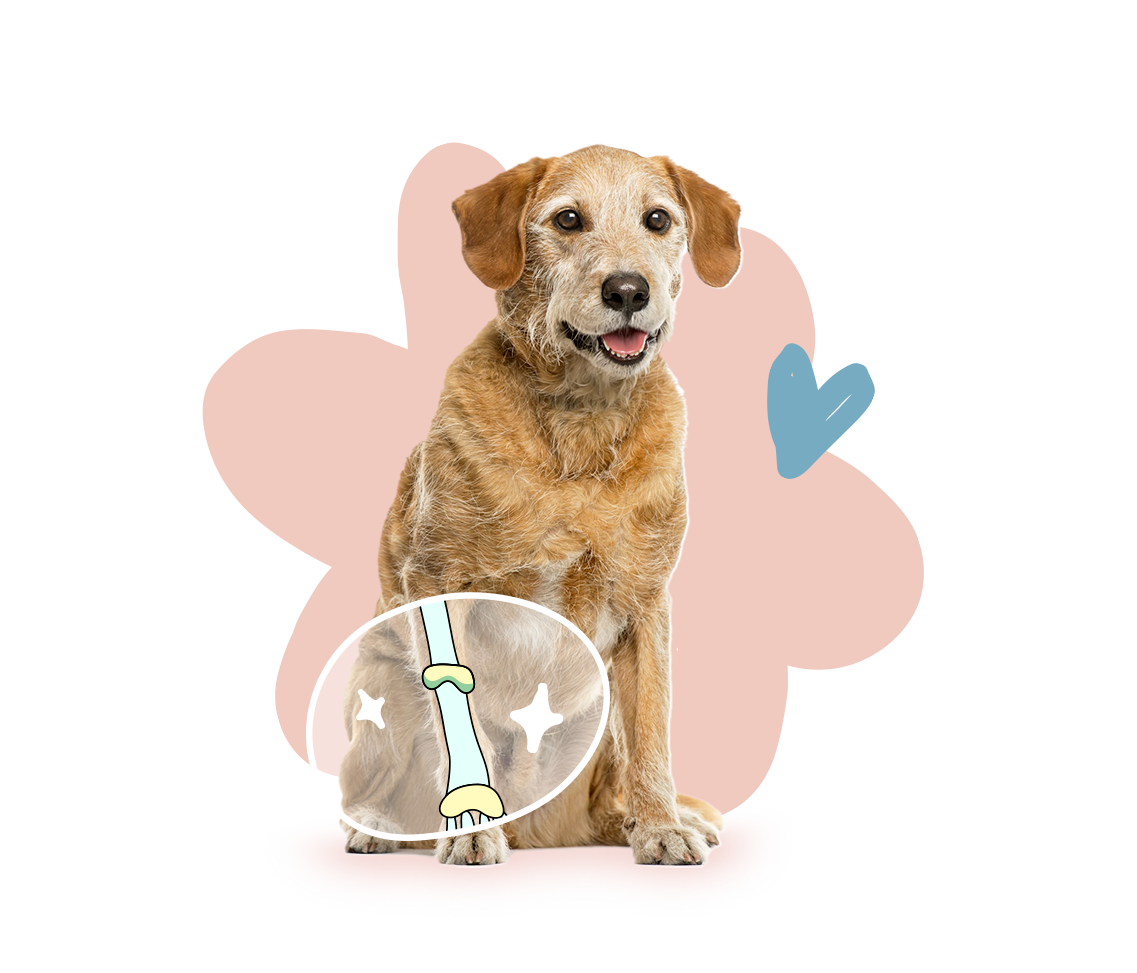 The Solution
Real Superfoods Real Results
Turmeric, coconut, and black pepper form a complete golden paste with nutritional support for a healthy inflammatory response and bone health, joint strength, and flexibility.
When your pets eat real food, they get the whole range of vitamins, minerals, cofactors and enzymes necessary for maximum bioavailability, absorption and nutritional benefit.
Why Pet Parents Trust kin+kind
Keep it for a healthy, happier pet!
Elevate your pet's wellness game a Monthly Supplement Subscription! Say goodbye to the stress of remembering to reorder and ensure your best friend never misses out on their favorite supplements. Join now and let us take care of their well-being, so you can enjoy more quality moments together!
SHOP NOW