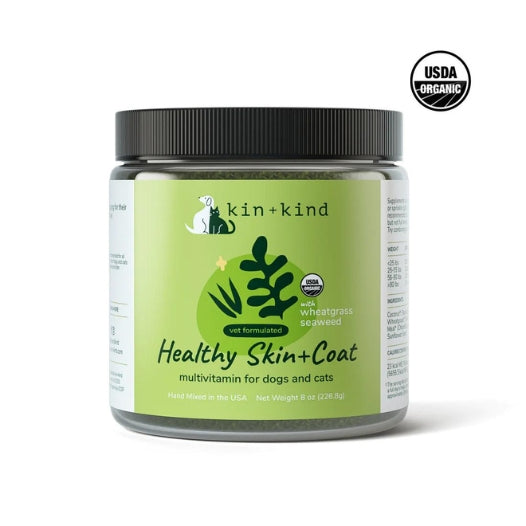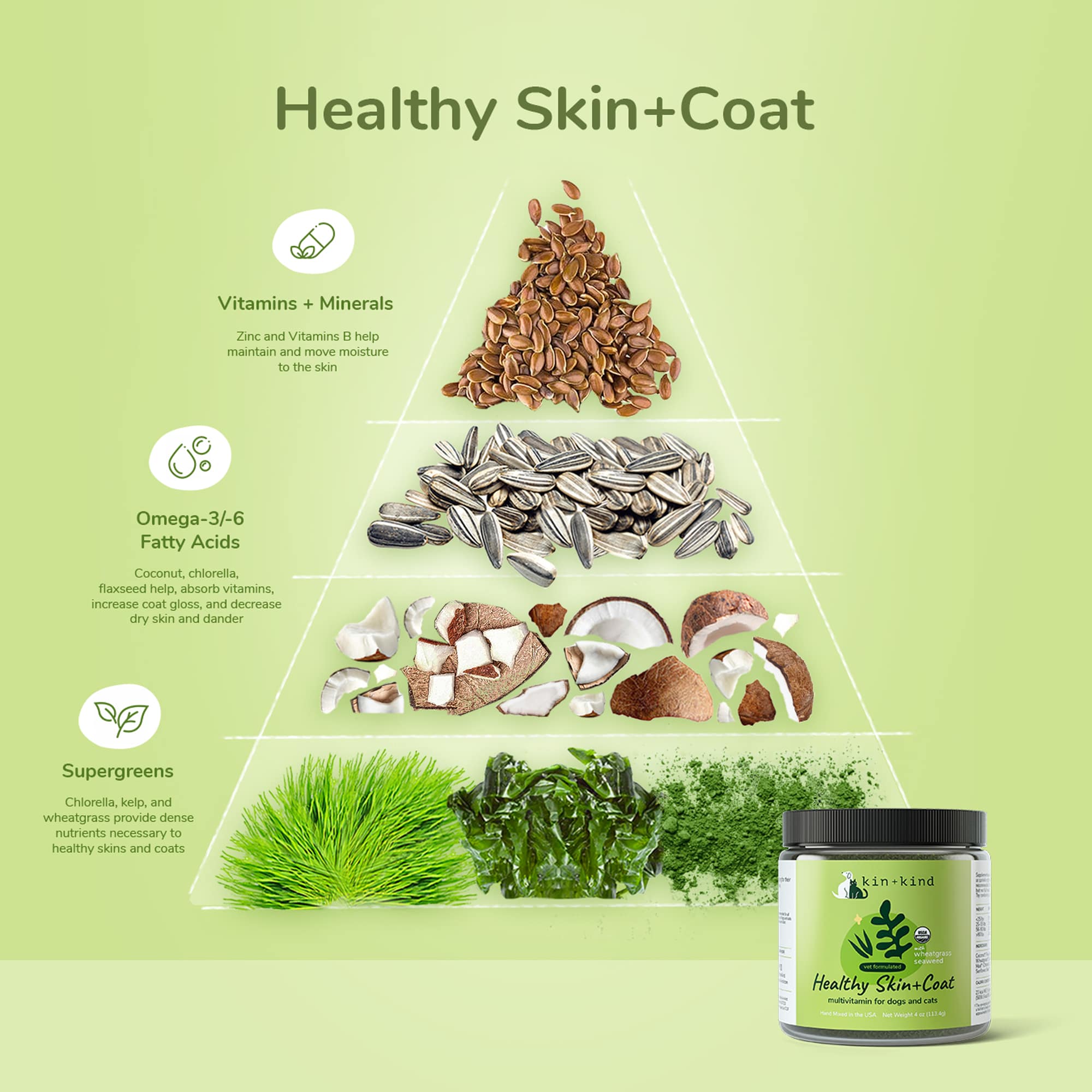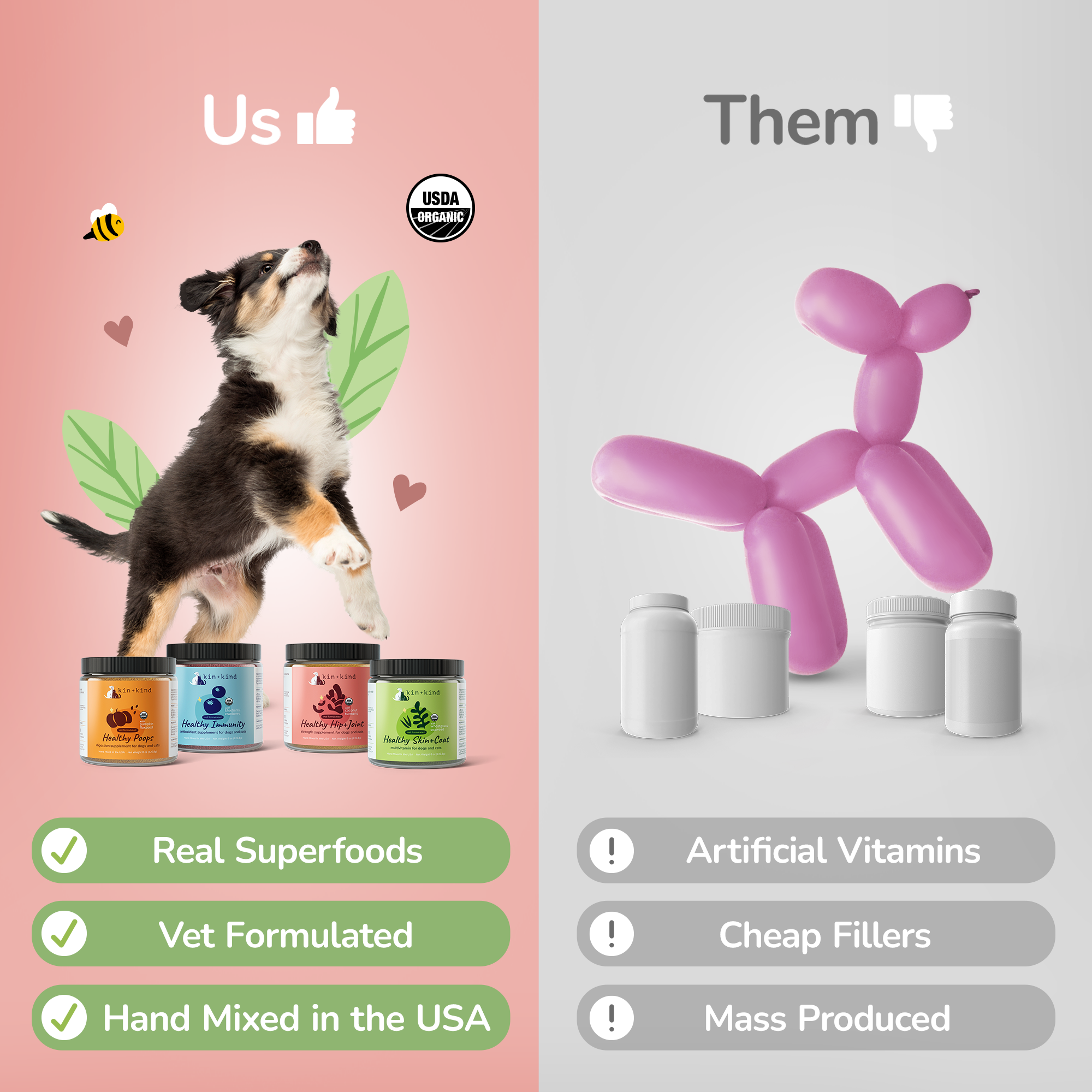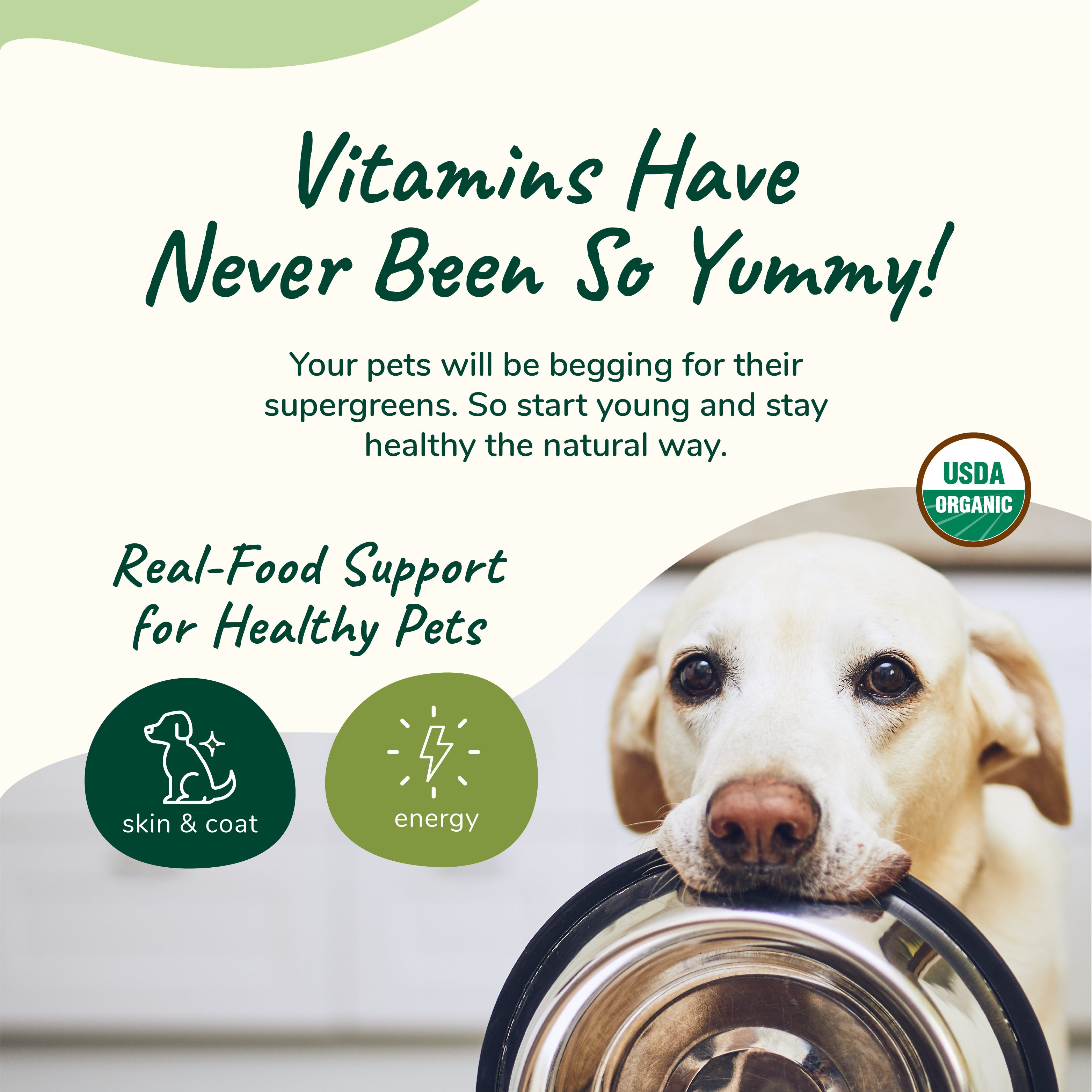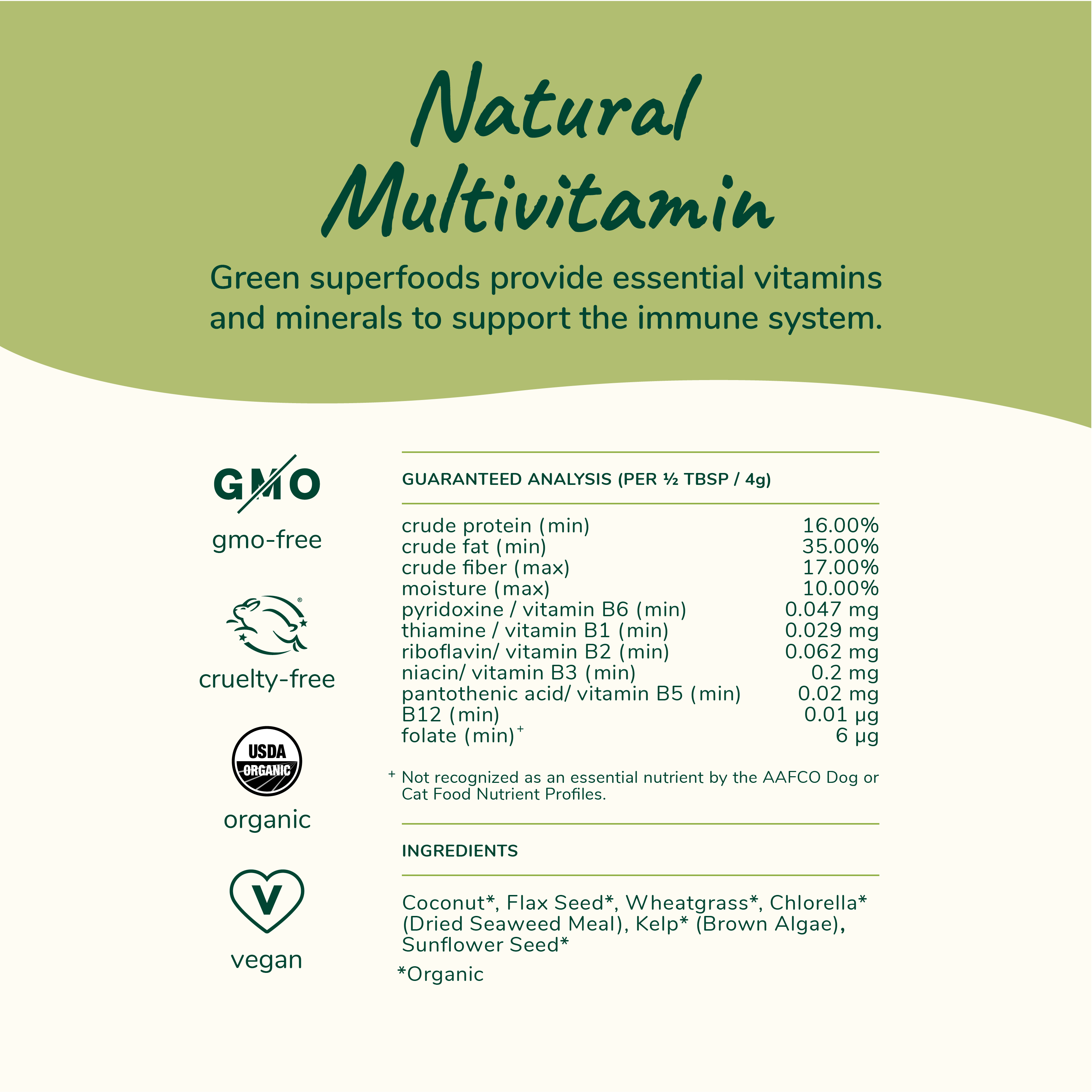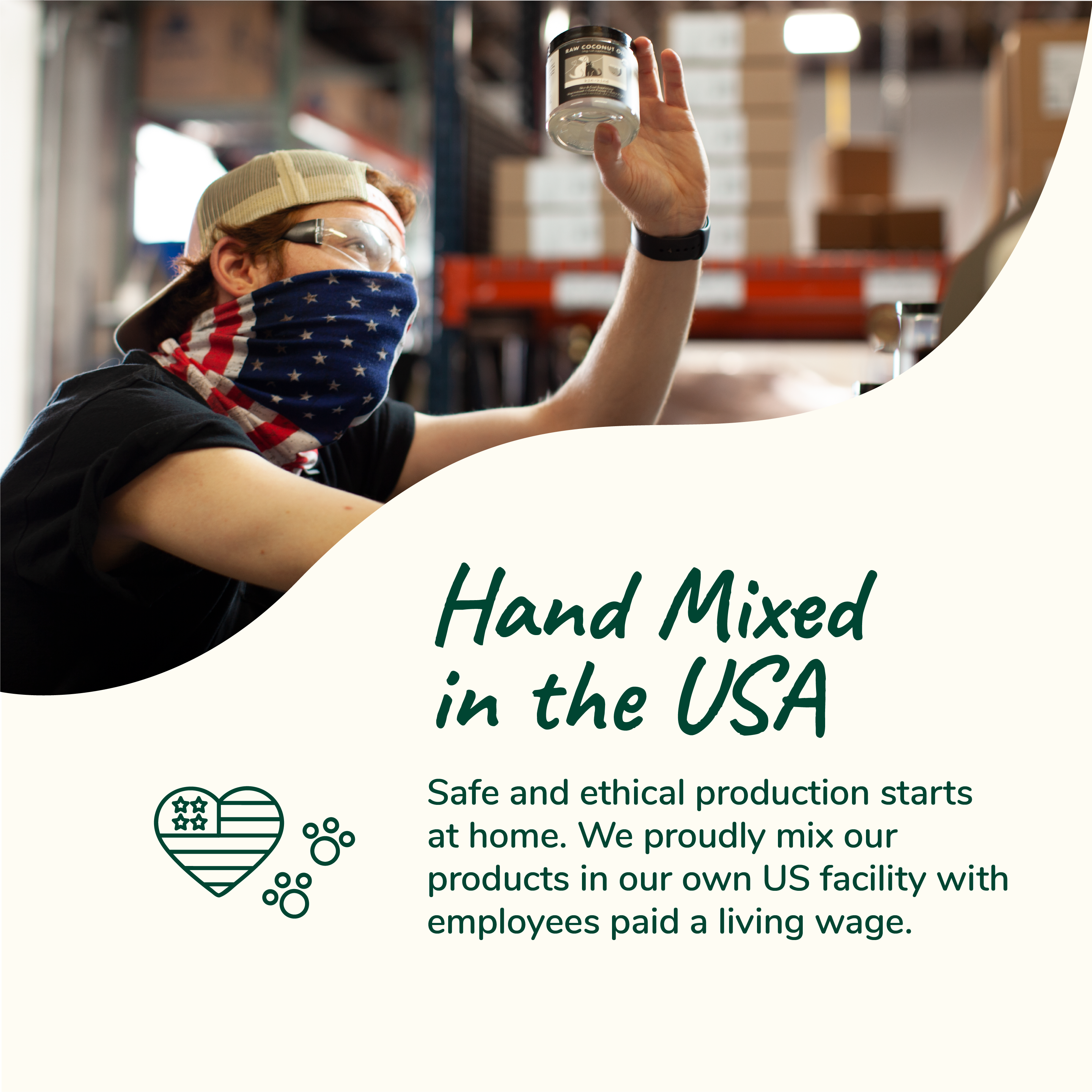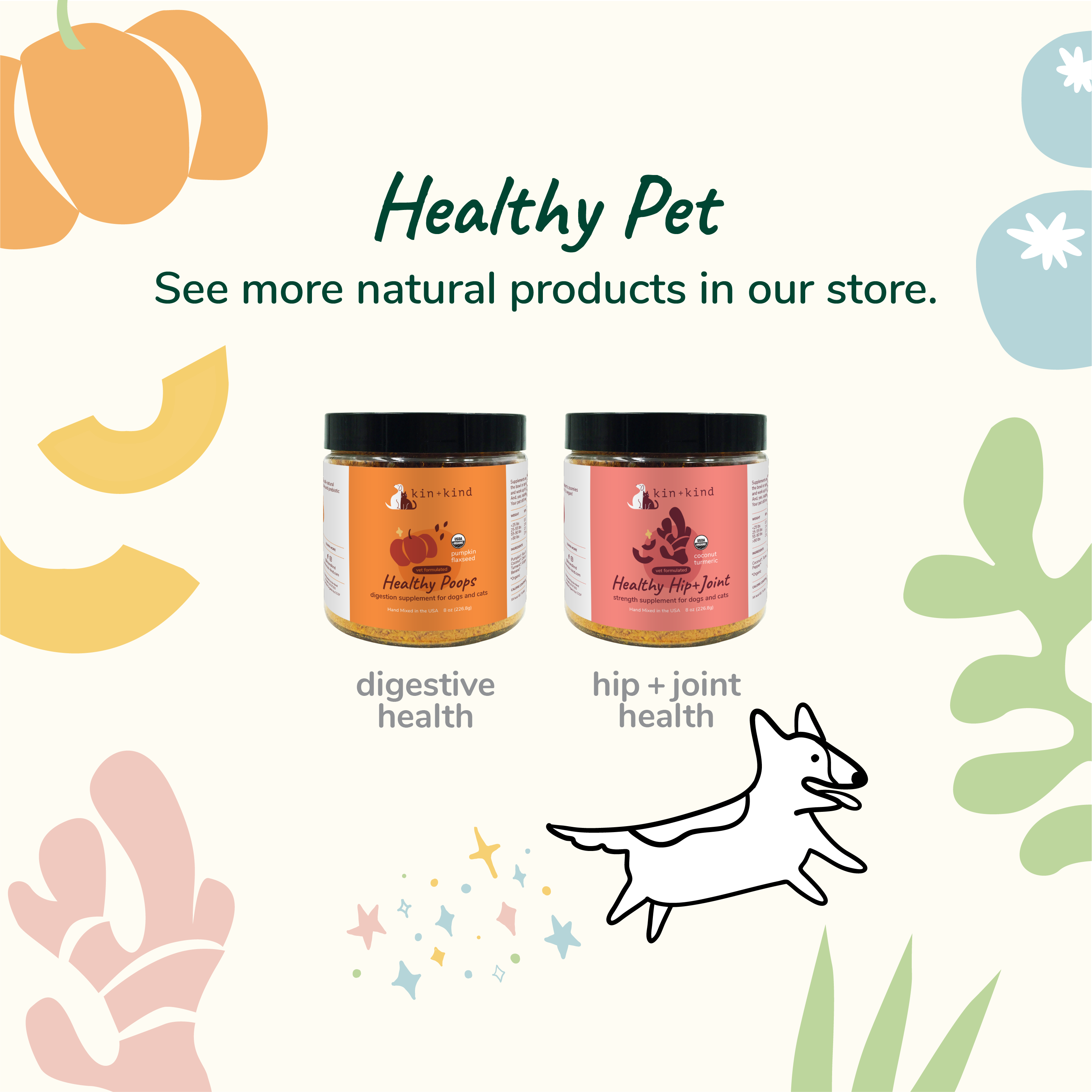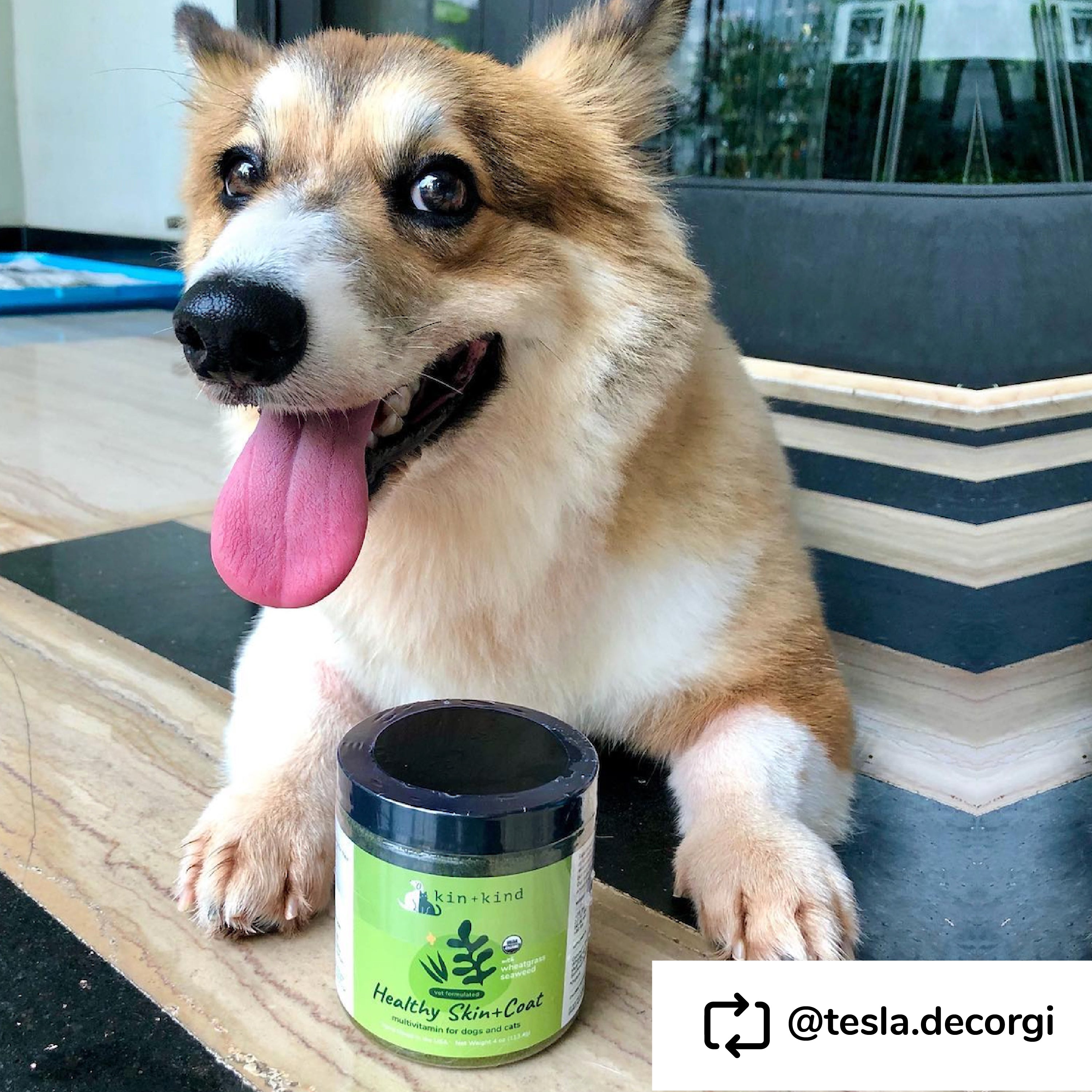 Organic Healthy Skin & Coat Supplement
Vitamins have never been so yummy! Your pets will be begging for their super greens. So start young and stay healthy the natural way.
Free shipping for orders over $50
Vitamin deficiencies in dog and cat diets can cause them to struggles with dry, itchy, and irritated skin. Symptoms include hot spots, dandruff, excessive shedding, and chewing on paws from discomfort and pain.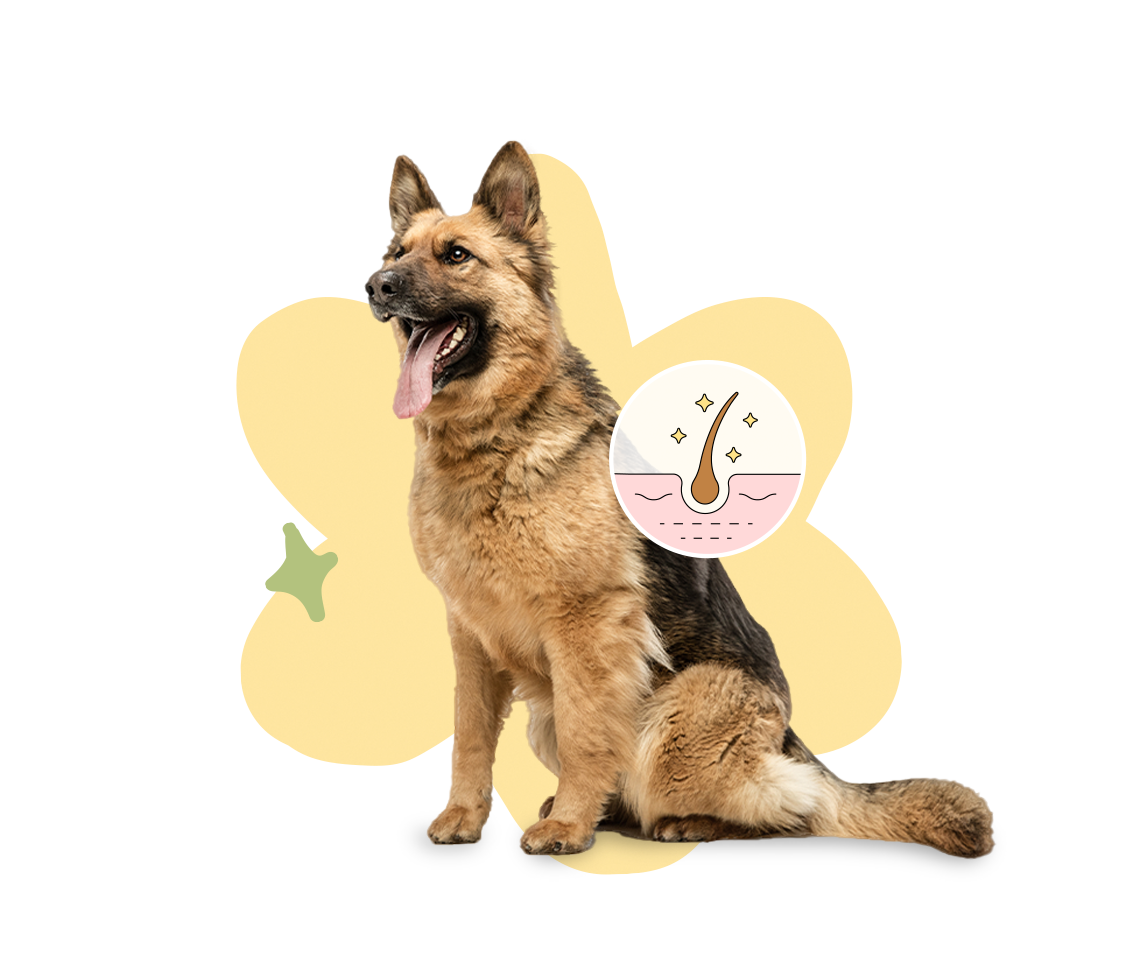 The Solution
Real Superfoods Real Results
Green superfoods provide essential vitamins and minerals for a healthy skin and coat.
When your pets eat real food, they get the whole range of vitamins, minerals, cofactors and enzymes necessary for maximum bioavailability, absorption and nutritional benefit.
Why Pet Parents Trust kin+kind
Keep it for a healthy, happier pet!
Elevate your pet's wellness game a Monthly Supplement Subscription! Say goodbye to the stress of remembering to reorder and ensure your best friend never misses out on their favorite supplements. Join now and let us take care of their well-being, so you can enjoy more quality moments together!
SHOP NOW